It's true, we've been talking a lot about skin health lately. That's because skin is so vitally important and tragically ignored! As the largest organ in the body, it serves as a first line barrier to prevent infection, protects from injury, regulates our body temperature, and is a phenomenal mirror reflecting the state of internal health. Furthermore, research has shown that you effectively absorb more than 60% of what is put on your skin on average. That's a scary fact when you look at all of the chemicals that can be found in the skin care products on the market today. Ever since we started discussing the benefits of coconut oil for the skin, we've received a lot of questions about just how to use it, especially without lugging around a cumbersome jar of the stuff everywhere you go. Try out this easy DIY project for homemade whipped extra-virgin coconut oil lotion with Vitamin E.
How to Use Coconut Oil on the Skin
Using extra virgin coconut oil on the skin is very simple: you dig in with your fingers and rub it on! Because of the high lauric acid content, antimicrobial properties and quick absorption rate, extra virgin coconut oil is gentle enough to use on sensitive facial skin and has been proven an effective, all-natural acne treatment. However, if you have ever used coconut oil before, you know that it is solid at room temperature...very solid. The melting point of coconut oil is generally between 72-76 degrees depending on the quality of the oil. Therefore it remains in a hardened state in homes throughout many months of the year. I have bent countless spoons trying to scrape off peels of delicious coconut oil from the mass lingering at the bottom of the jar. While this doesn't say much for the quality of my flatware, it also speaks to the fact that using this everyday as a moisturizing cream can be somewhat of an overwhelming routine. While you have options to heat up the jar of coconut oil in warm water to liquefy, rub hardened coconut oil in hands before applying or search for a high-temperature spot in your house (like certain cabinets or closets), remember to NEVER microwave your coconut oil (or anything, but that's beside the point) in preparation! I know it's a tempting inconvenience, but the wonderful, delicate balance of this natural gem will become quickly destroyed. Also, be sure to always use a separate jar of coconut oil for skin/personal care, with another designated for cooking to prevent bacterial cross-contamination. A delightful tip for healthy skin is to simply whip extra virgin coconut oil to give it a luscious, fluffy texture. Make up one batch, and whipped coconut oil lotion will maintain a luscious, body butter-like consistency for easy application anytime. Thanks to Elizabeth at The Nourished Life for inspiring this recipe. It has become one of my absolute favorite ways to enjoy the benefits of topical coconut oil.
Homemade Whipped Extra-Virgin Coconut Oil Lotion

in 3 easy steps!

This incredibly simple recipe requires just one ingredient: extra virgin coconut oil. Radiant Life's centrifuge extracted coconut oil is a carefully selected, creme de la creme of coconut oils. It is extracted from coconuts within 48 hours of being picked from the trees, and has a staggering 57% lauric acid content compared with many of the products on the market which test as low as 42%. To make your lotion, you can add Vitamin E Oil for enhanced skin-healing properties, and you may choose to add essential oils if you have some favorites, those these steps are both optional. I personally love the fresh, light smell of pure coconut oil lingering around me throughout the day, so I tend to leave these steps out. However, if I am making up a batch to give as a gift, I personalize the lotion with a scent like lavender or eucalyptus and package in a beautiful VioLiv Container.

By Kayla- Radiant Life

1 cup virgin coconut oil

1 teaspoon vitamin E oil (optional)

a few drops of essential oils for fragrance (optional)

1. Measure out 1 cup extra virgin coconut oil and add vitamin E and/or essential oils if desired.

2. Place in KitchenAid mixer (can also use blender on "whipped" setting) and allow to process for 6-7 minutes on high speed.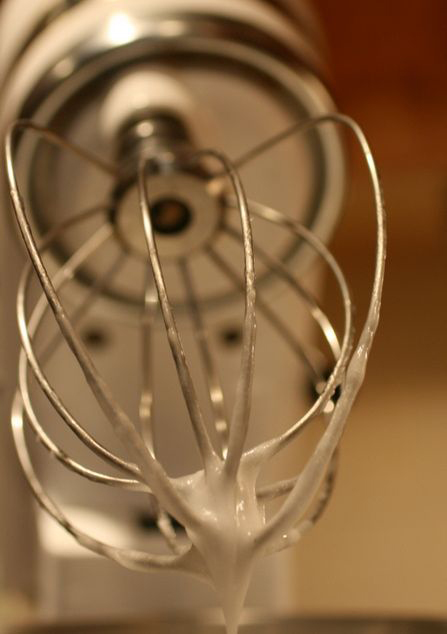 3. Pour into desired container, seal, label and enjoy!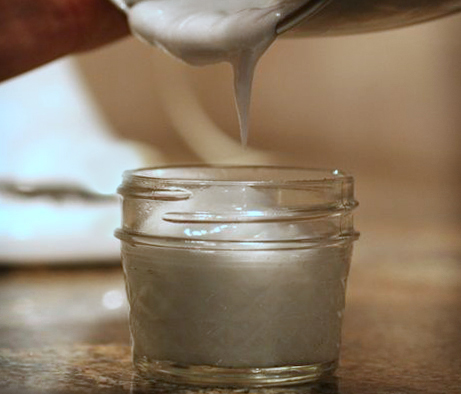 Want to try it out for yourself? Every month we select one of our readers to receive a free jar of organic coconut oil! Check it out: