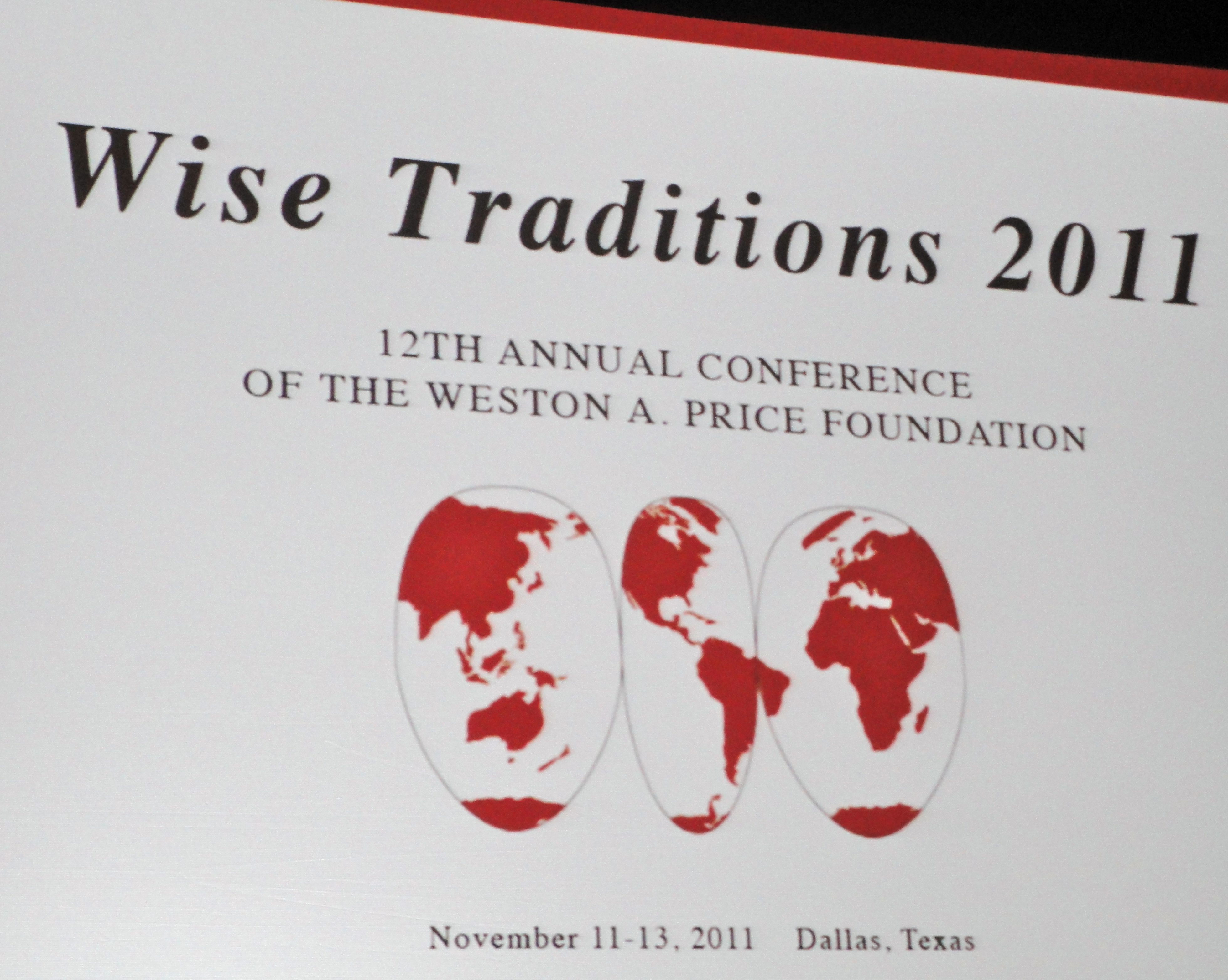 We enjoyed seeing many of you at the Wise Traditions Conference in Dallas!
So much information packed in to three days:
Mythbusters: Industrial Sweeteners, Salt Myths, Fats Myths, The China Study Myths
Traditional diets
Gut & Psychology, Gut & Physiology Syndromes
Nutrition, Metabolism and Obesity Myths
Biodynamic Farming: Bioconversion of Organic Wastes, The Integrated Farm, Farm & Food Activism
Traditional Food Preparation
Wellness: The Perfect Health Diet and Nutrition and Mental Health
Recovery from Cancer with Low-Dose Naltrexone, Recovery from Vegetarianism, and Recovery from Digestive Problems
Healthy Pregnancy
Child Health including Fever, Homemade Baby Formula, and Vaccinations
Hormone Health: Thyroid, Insulin Resistance, and 180 Degree Nutrition
Environmental Concerns: Dirty Electricity, Toxic Building Syndrome, GMOs and Waste Water Contaminants
The Importance of Vitamins B-6, B-12, K and Trace Minerals
Radical Medicine: Removing Obstacles to Cure
Visit Radiant Life's Facebook Page to see conference photos:
http://www.facebook.com/media/set/?set=a.10150476508817457.417800.157377002456&type=3&l=7de0a7de33
If you were unable to attend this year's conference, you can still reap the benefits of this supreme educational event. Audio recordings of many of the presenters will soon be available through the WAPF website, or by contacting Fleetwood Conference Recording at www.fltwood.com or 800-353-1830
For a complete list of presenters:
http://www.westonaprice.org/2011-conference/2011-conference
Save the Date!
Wise Traditions 2012: November 9-12,
Santa Clara , California
Look forward to seeing you there!