Let's face the cliche truth: we're nuts about nuts! Dense in vital nutrients and high in energy boosting fats and proteins, these crunchy tidbits were an important part of ancestral diets and continue to be an integral source of nourishment today. Yet, despite their popularity, nuts are largely misunderstood. They seem to float amorphously around standard American food groups: one day classified as a protein, the next a hazardous fat or mysterious legume. Some people look at a handful of nuts in a wide-eyed caloric calculating trance, while others gleefully munch away at them with a carefree toss of the hand. You will find them in the grocery store coated in shimmering sugars and plastered with sticky refined salts, or just starkly raw. Some have been ground into nut butters or "spreads," which now-a-days are often interesting hybrid concoctions filled with more hydrogenated oils, sugar and additives than nuts themselves. In this week's recipe post, clear up some of that confusion and enjoy the blissful benefits of nuts worry-free with Nora's Nut Ball Snackers, a charming treat from Primal Body-Primal Mind.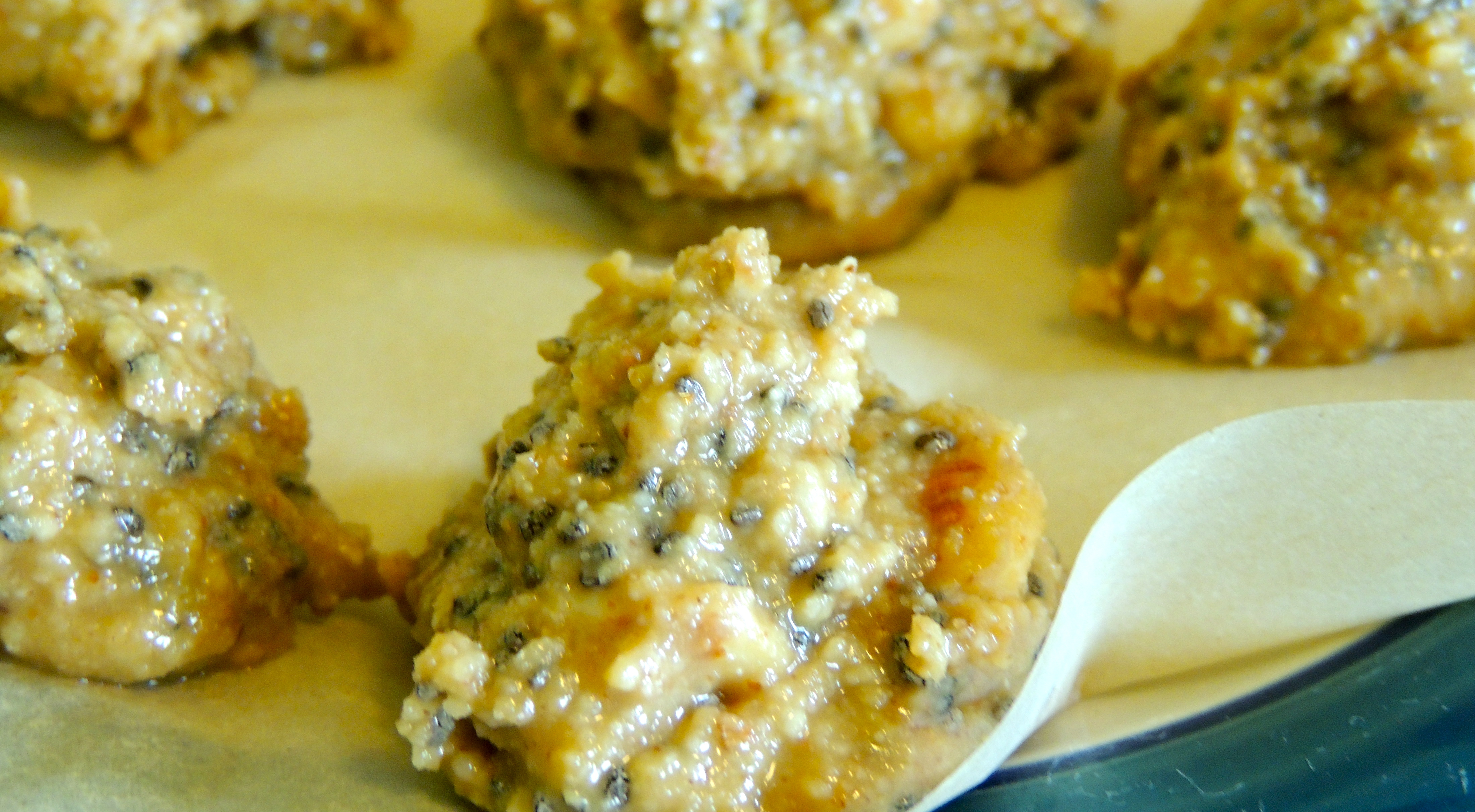 NUTrition: It's all in the quality
The health benefits of nuts and seeds are highly popularized. High in proteins, vitamins, minerals and enzymes, and 60-80% healthy fat content, nut varieties boast uniquely sophisticated nutrient compositions that are energy-packed. Yet, as with so many topics we explore, the quality of nut that you select truly could not be more important. Nut allergies are rampant and thought to be mostly caused by mold and toxin contamination. Because tree and ground nuts are susceptible to molds that produce mutagenic and immuno-suppressive metabolites called aflatoxins, they are targets for high pesticide farming. Peanuts are especially at risk and thus should be avoided if possible. Thus having a reliable, organic source for your nuts is crucial. The same goes for butters, which are no different in that they should truly just contain one ingredient: the nuts or seeds themselves.
Additionally, like grain germs, this plant food group contains protective phytic acid that causes upset for the human digestive mechanism. Thus soaking and sprouting nuts and seeds as was traditionally practiced, is vital in maximizing bioavailability of nutrients and decreasing gastric strain. This can be done by simply dissolving 2 teaspoons of salt in water and soaking nuts or seeds in this mixture at room temperature for at least seven hours or overnight. For additional phytic acid neutralizing, try adding whey to the water for lacto-fermentation benefit. While wet nuts can be used in baking, many people prefer to also dry the nuts in the oven for 12-24 hours following the soak. The tricky part here is that nuts should not be exposed to temperatures above 150 degrees, as this destroys enzymes and denatures nutrients. Be careful depending on the precision of your oven- you do not want to destory the work you have done to sprout the nuts or seeds. For a trustworthy alternative to the do-it-yourself method try carefully selected, Weston A Price recommended, Better Than Roasted Nuts, Better Than Roasted Seeds and Nut Butters. These products are made in fresh small batches from organically harvested whole premium raw nuts, sprouted at less than 108 degrees. Certified organic and kosher, Better Than Nut Products are GMO-free and processed in peanut and soy free facilities.
Nora's Nut Ball Snackers
This easy to make snack is brilliantly simple, beautifully nutritious and delicious and kid-approved. If you haven't already checked out Nora T. Gedgaudas' powerful book Primal Body-Primal Mind for more innovative perspectives on creating a sustainable lifestyle and optimizing your energetic potential, it's worth a read!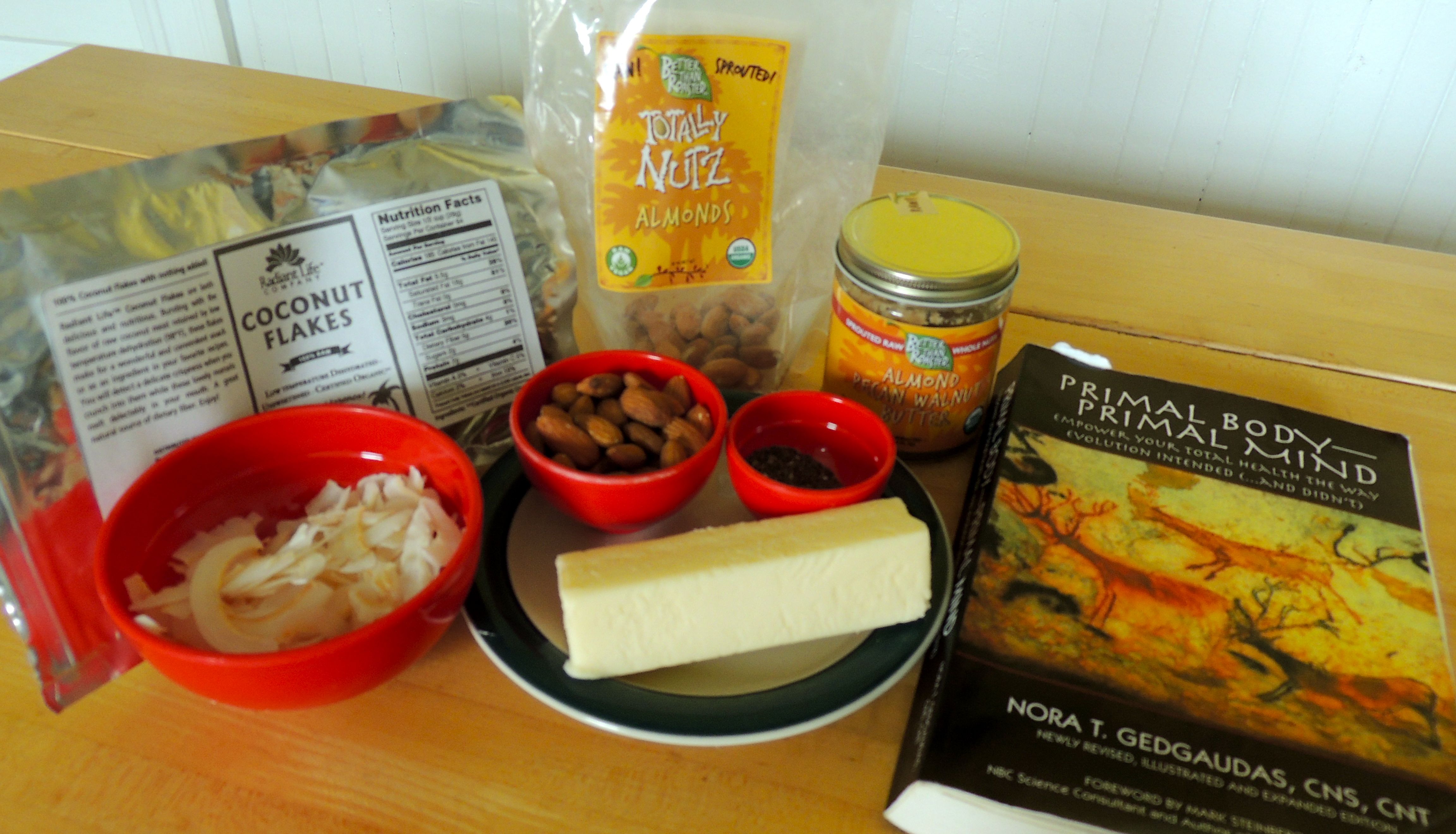 1. One regular, 8 oz jar of any nut butter you prefer (except peanut butter). Try Italian Almond, Hazelnut, Macademia, Walnut, Brazil Nut, or an Almond-Pecan-Walnut combo. Stir surface oil well before using.
2. About 5 oz (or more) of organic nuts, presoaked and dried. Almonds, brazil nuts, cashes, macademias, pistachios, pecans and walnuts all work well. Use a food processor and grind or chop to desired consistency. For this recipe, I ground down to a "meal-like" texture.
3. Handful of organic sesame seeds or chia seeds.
4. Organic coconut flakes in desired amount, depending on preference for coconut flavor. Place in food processor to grind to preferred consistency.
5. Alcohol-free vanilla extract to taste.
6. One stick or 4 ounces of pasture fed butter at room temperature. You can also substitute with pure grassfed ghee for a slightly different variation.
7. Optional Ingredients: organic coconut flour (for flavor and better binding), stevia (for added sweetness), cacao nibs (giving a chocolatey flavor with antioxidant benefit), and as Nora says "whatever floats your boat (and happens to be low carb)"
Blend above ingredients in medium-sizzed bowl thoroughly, then spoon out in little balls onto wax paper on a plate or tray. Alternatively, pour mixture evenly into a glass pan and cut into bar shapes. Refrigerator for about one hour to allow to firm and enjoy!
These snackers are a great energy-boosting tool for a busy day. If packing for on-the-go, individually wrap them or transport in small cooler or lunchbox so that they maintain their delightful bite-size shape and don't melt. I make these slightly differently each time, adding varying amounts of ingredients, chopping to different textures, and am always thoroughly impressed by the distinctive new flavors I discover.
Add Radiant Life's own coconut flour, coconut flakes and coconut butter- all coming soon! Create your own variation and share it with us!
Resources
Primal Body, Primal Mind by Nora T. Gedgaudas
Nourishing Traditions by Sally Fallon
Gut and Psychology Syndrome by Dr. Natasha Campbell-McBride