There is something distinctly pleasing about using carrots in baking. Shredded into fiery orange piles on the cutting board, they are subtly sweet and colorful, adding a warming earthy flavor to baked goods. Last week, we discussed the importance of balancing your diet and lifestyle with the rhythm of the seasons. Savor the invigorating tone of the remaining harvest season with this flavorful recipe for grain-free carrot nut muffins using sprouted walnuts, pecans and coconut flour.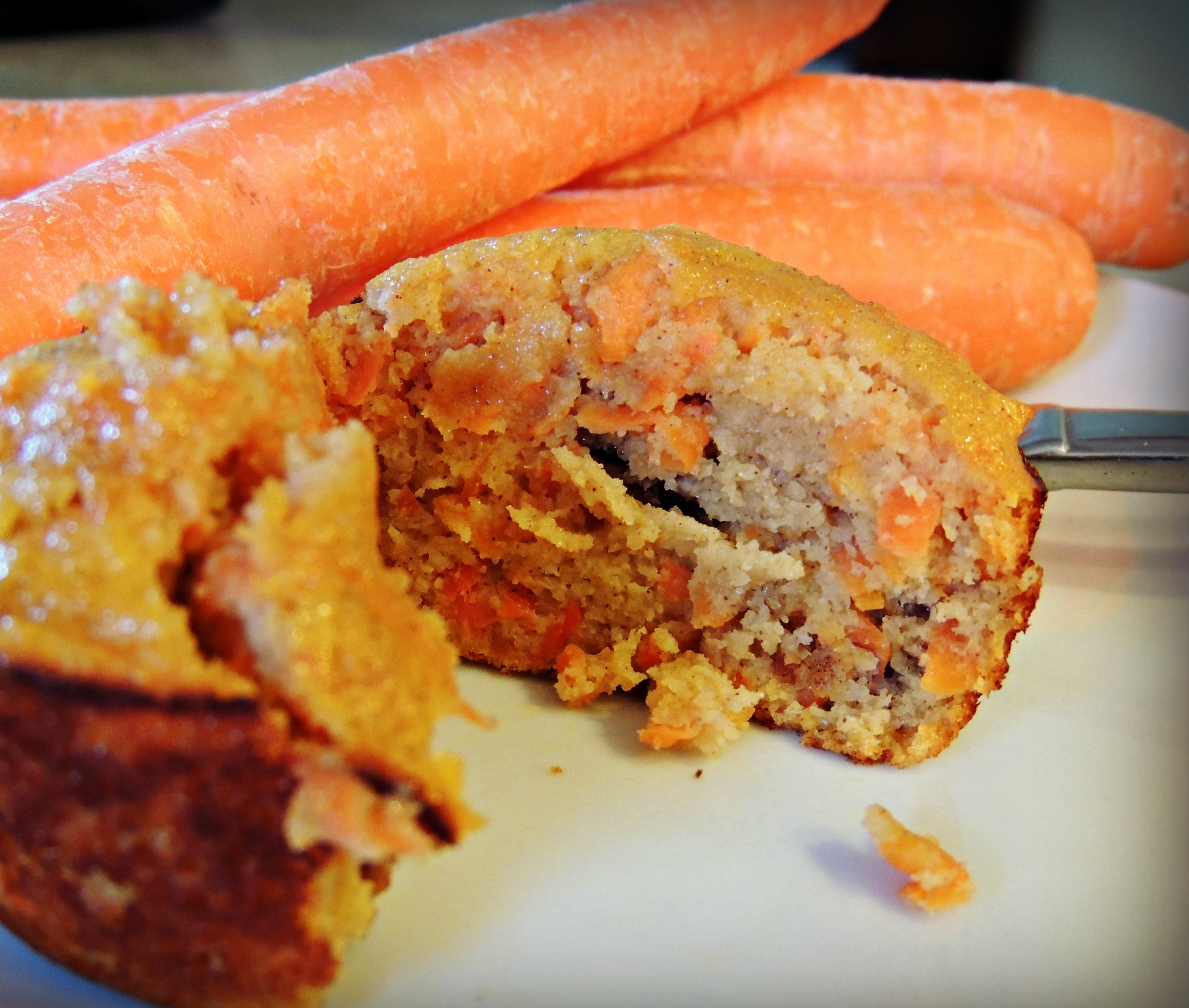 Remineralize...With Coconut Flour?
Minerals are essential for life. Interacting in diverse functions from the building of bones to the transmission of nerve impulses, a full and balanced spectrum of minerals is absolutely requried for optimal functioning. In the winter, when food sources are naturally more limited and energy levels tend to dip with shorter days, it is particularly important to find quality sources of minerals to keep up adequate stores. Unfortunately, due to the harsh techniques of modern industrialized agriculture, chemical fertilization methods and environmental contamination, the mineral content of our environment is in a fragile state. Because our soils have been largely depleted of their mineral content, the plant foods that once supplied us with these vital elements are also tragically nutrient berift. As a result of this distressing situation, many people unknowingly struggle with debilitating mineral deficiencies and imbalances which contribute to the growing number of chronic health problems faced today. The "solution" to this paradox thus far has been to fortify foods with minerals during production phases to enhance nutrient content. Unfortunately this fragmented methodology has proven insufficient in helping correct mineral deficiencies, as the artificial forms of nutirents included in such foods are presented in imbalanced amounts and not highly bioavailable. What's more, many of the sources from which people obtain their minerals, including legumes and grains, are improperly prepared and consequently high in phytic acid. This irritating anti-nutrient is known to bind minerals such as calcium, zinc and iron, rendering them completely useless to the body.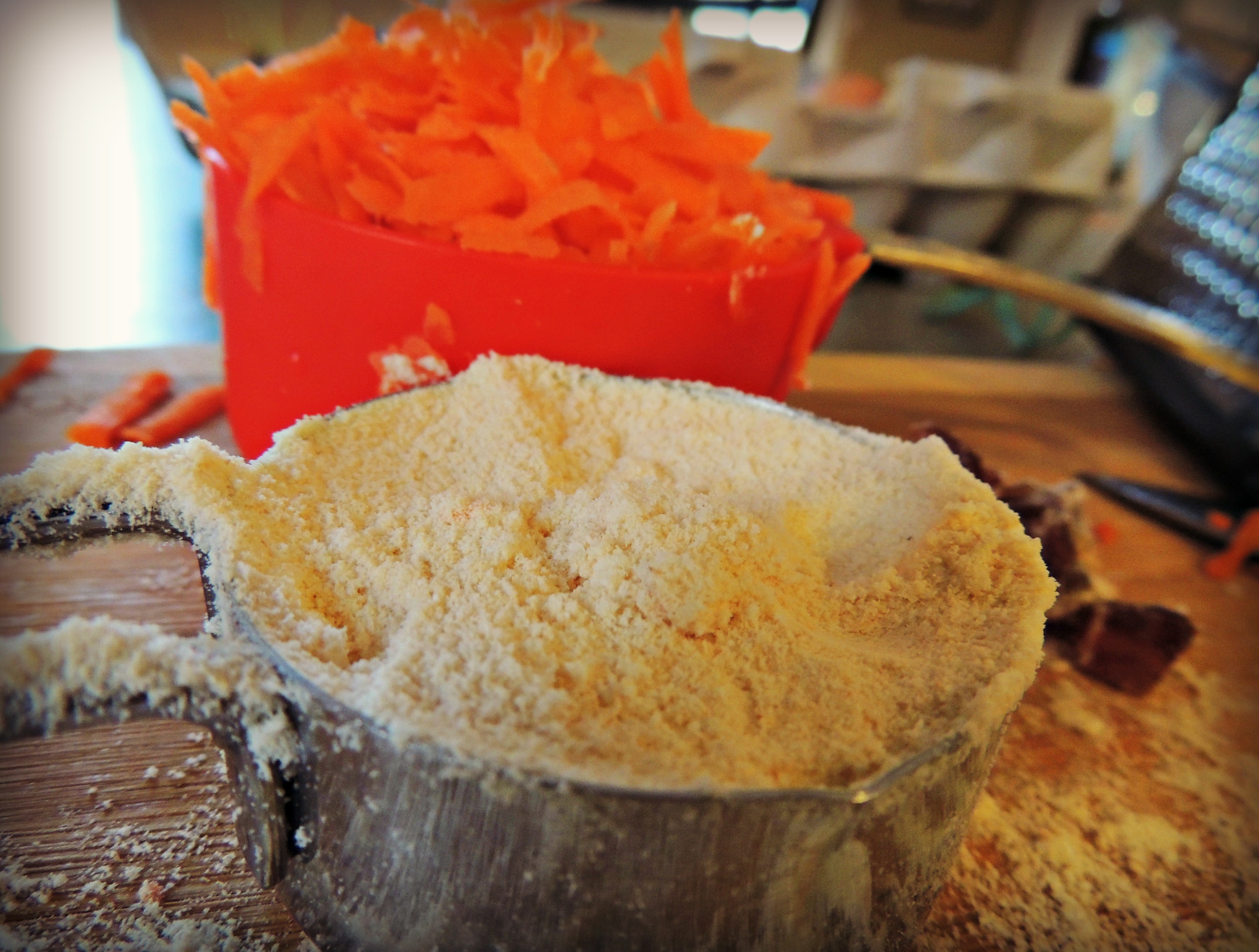 Interestingly, properly treated organic coconut such as that found in high quality coconut flour, is a fantastic source of many trace minerals, which are otherwise difficult to find in even the healthiest North American diet. Coconut palms are generally grown in mineral rich volcanic soils and enriched by the minerals from sea water, which serves as their natural fertilizer. Coconut flour also contains a healthy amount of natural fiber, which slows and regulates the proper movement of food through the digestive tract. This pacing allows for the foods to be exposed to the gastric juices for an adequate amount of time and optimizes the rate of mineral absorption. Additionally, coconut flour maintains a small amount of healing coconut oil, which is rich in medium chain fatty acids and is known to improve the absorption of nutrients such as calcium and magnesium.
Recipe: Grain-Free Carrot Nut Muffins
With antioxidant-rich carrots, soothing raw honey, protein-rich sprouted nuts, anti-inflammatory coconut oil and mineral dense coconut flour, these aromatic muffins offer a wonderful blend of nutrients for winter vitality. Adapted from Cooking with Coconut Flour by Dr. Bruce Fife, these flavorful treats are perfect at any time of day: with breakfast, as a dessert or a snack on-the-go. If you are new to cooking with coconut flour, review some of the health benefits of coconut flour and review coconut flour tips and tricks to ensure that this recipe comes out as melt-in-your-mouth-delicious as it should.
Yields 6 muffins
3 eggs
2 tablespoons butter or centrifuged coconut oil, melted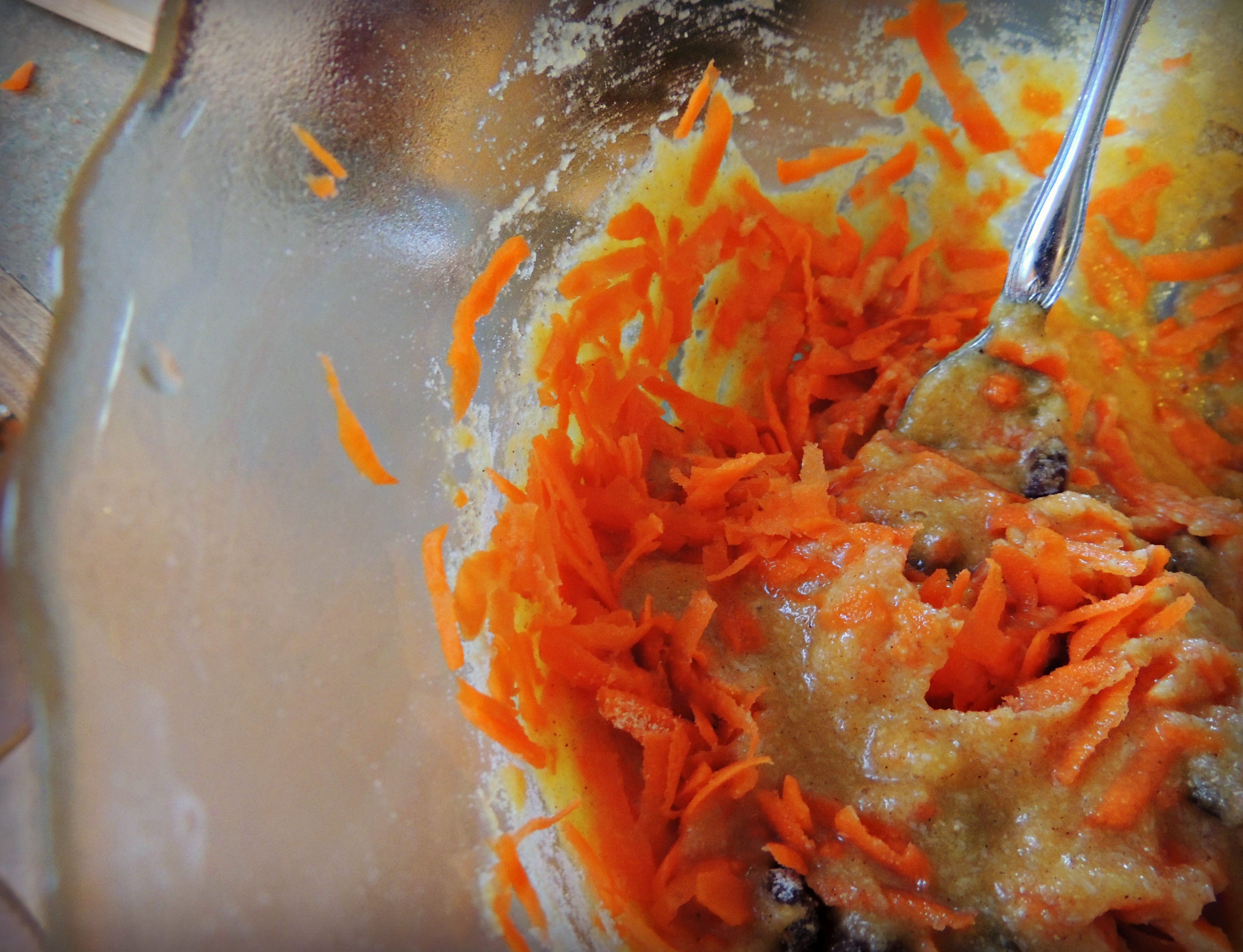 3 tablespoons raw honey*
1/4 teaspoon unrefined salt
1/4 teaspoon vanilla
1/4 cup sifted coconut flour
1/4 teaspoon aluminum-free baking powder
1/2 cup shredded carrot
1/4 cup sprouted pecans and/or walnuts, chopped
1/4 cup raisins or chopped dates*
1/4 teaspoon cinnamon (optional)
1/4 teaspoon ginger (optional)
*For reduced sugar variation: use 1 tablespoon raw honey, and add 20 drops of liquid stevia. Leave out dried fruit or substitute with additional sprouted nuts or coconut flakes.
Preheat the oven to 400 degrees F. In a mixing bowl, blend eggs, coconut oil (or butter), honey, salt, and vanilla. Combine coconut flour, cinnamon, ginger and baking powder, adding into batter slowly. Continue to mix thoroughly until no lumps remain. Add shredded carrot, nuts and raisins, folding in until evenly distributed. Pour batter into greased muffin cups and bake for 16 minutes.

Find this post and other innovative natural living ideas at Allergy-Free Wednesday, Naturally Living Mondays and Real Food Wednesday