Hummus is delicious. Profoundly delicious. There is something about sitting down with a tub of this gritty dip and a scooping it up with neatly chopped veggies that is undeniably satisfying. Traditionally prepared using chickpeas in the Mediterranean and Middle East thousands of years ago, hummus has recently resurfaced onto the health scene as a protein-rich "super spread." Deemed as fit to be slapped onto just about any food, you will find it lining sandwiches or dabbed atop crackers, plopped onto pizzas, or as a marinade for meat. While this popular spread can certainly be nutritious when prepared the correct way, evidence shows that overloading on starchy legumes might not always be the best idea. If you are insatiably hummus-hungry, here is an easy variation that uses fresh zucchini and rich macadamia nuts to provide a surprisingly delicious alternative.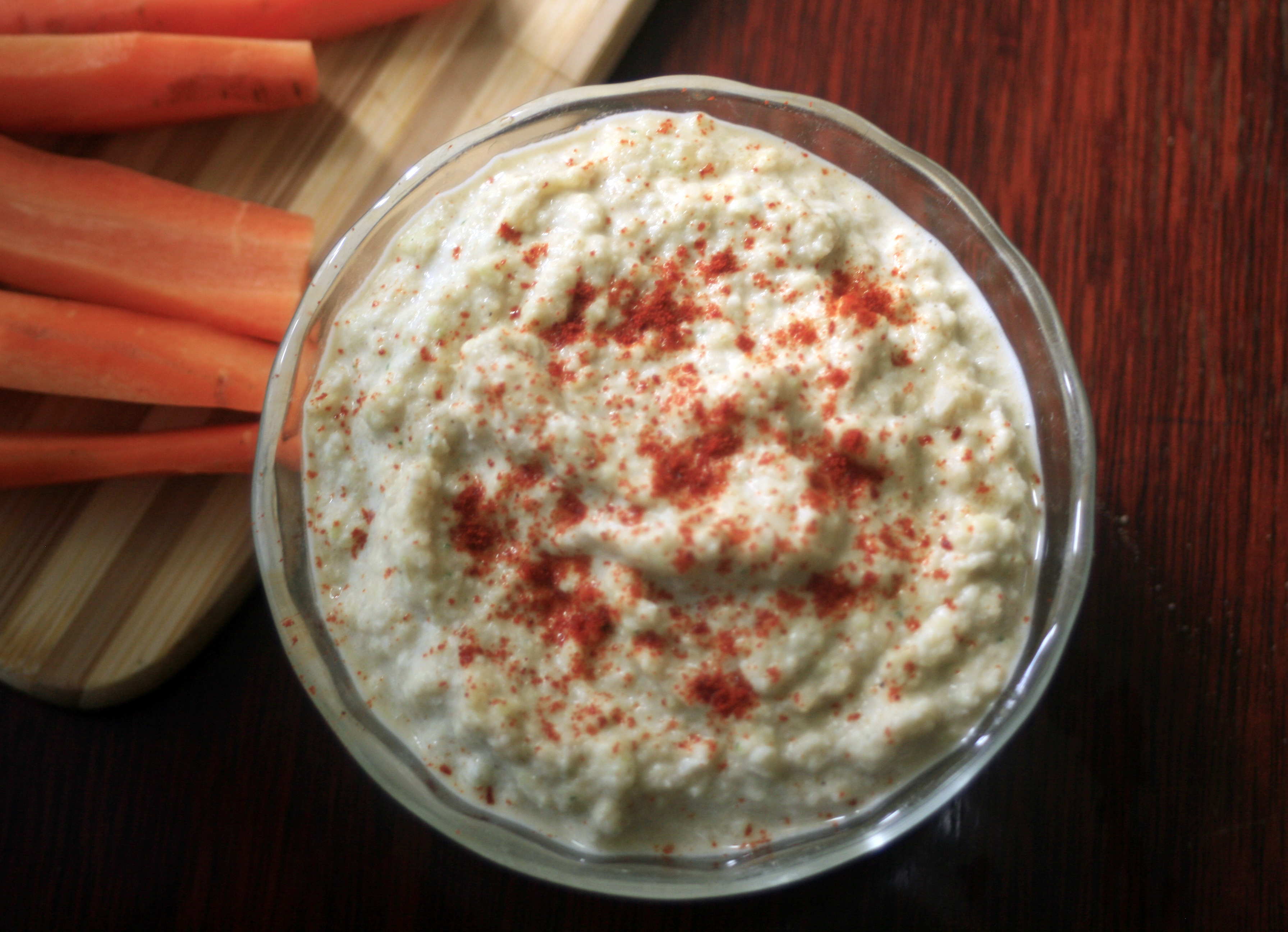 This creative variation of a hummus dip uses delicious macadamias and fresh zucchinis to make a spread that tastes most amazingly like traditional recipes, while free of sometimes pesky, starch-filled legumes. Unlike most nut based hummus recipes which can be overly dense, it incorporates zucchini to keep it light and creamy, adding pleasant earth undertones.
Soaked Macadamia Nuts
Macadamias, native to Australia and otherwise known as the Queensland nut, are known for their creamy taste and impressive mineral content. Rich with iron, magnesium, phosphorous, potassium, copper and zinc, they also contain the powerful B vitamins (namely B1 and B17). They are unique for their balanced fatty acid profile which is about 80% stable monounsaturated fat in the forms of of antimicrobial palmitolytic and beneficial oleic acid; 15 % robust saturated fat, and the remaining 3% comprised of perfectly equal amounts of omega-6 and omega-3 fats. Like most nuts, macadamias do also contain enzyme inhibitors and phytates that can be distressing to the gastric system and thus must be soaked before consumption. You can purchase well-sourced soaked and sprouted nuts, however if you are up for preparing them yourself, follow the simple instructions below. The process is similar to how you would soak almonds prior to eating them or churning them into a nut butter as well.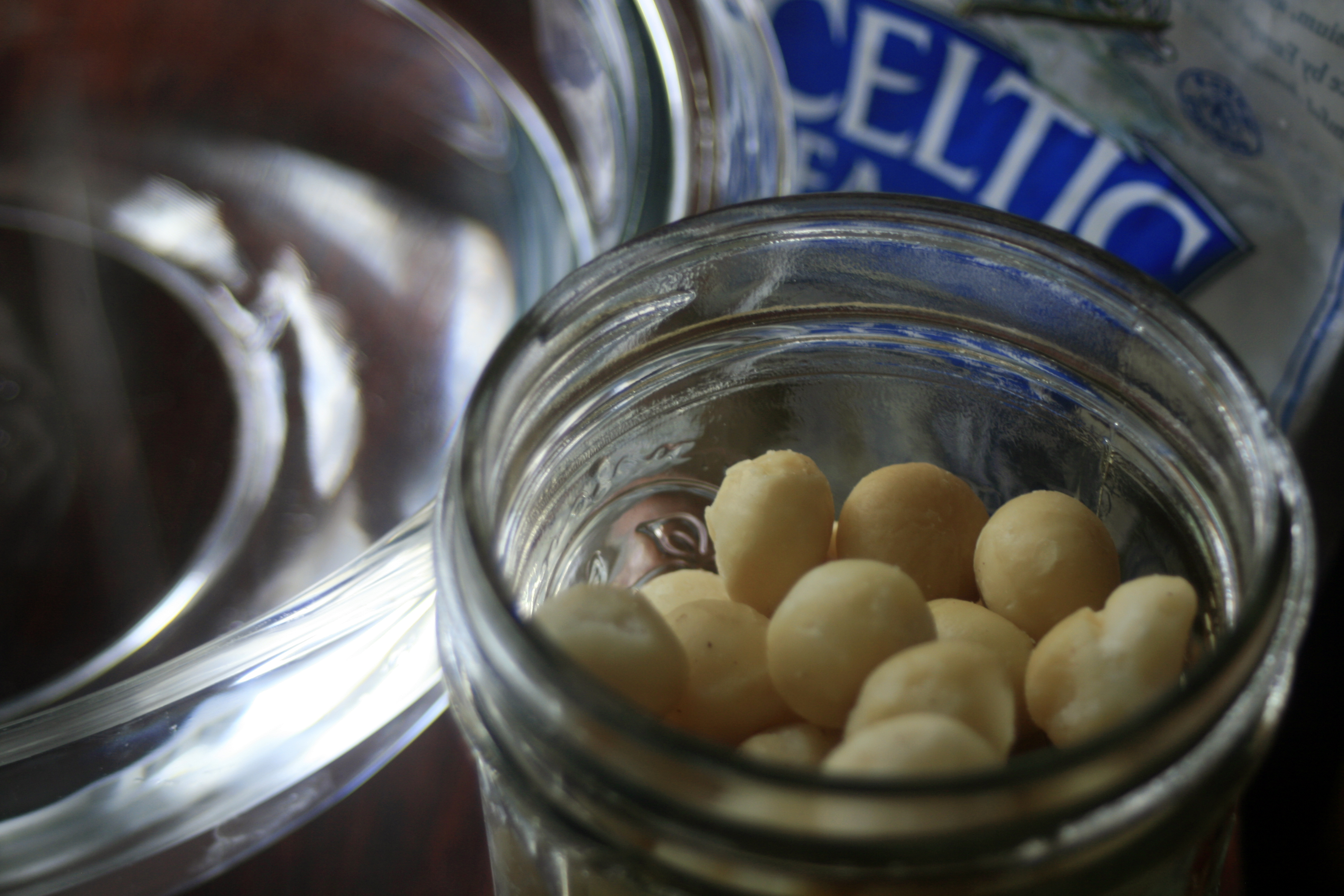 Ingredients
4 cups raw macademia nuts
1 tbsp sea salt
Filtered water
Cover nuts with water and add salt. Leave in a warm place for about 7 hrs or overnight. Drain in a colander and spread nuts on a tray of your dehydrator, and let dry for 12-24 hours or until slighlty crisp. If you do not have a dehydrator, you can also place soaked nuts on a cooking sheet and place in the oven at a temperature no warmer than 150 degrees F (you may have to get out your oven manual and adjust the lowest temperature setting down- most ovens come preset at 170-200 degrees F).
Now that you've done the hard part, you are ready to make the hummus!
Macadamia Zucchini Hummus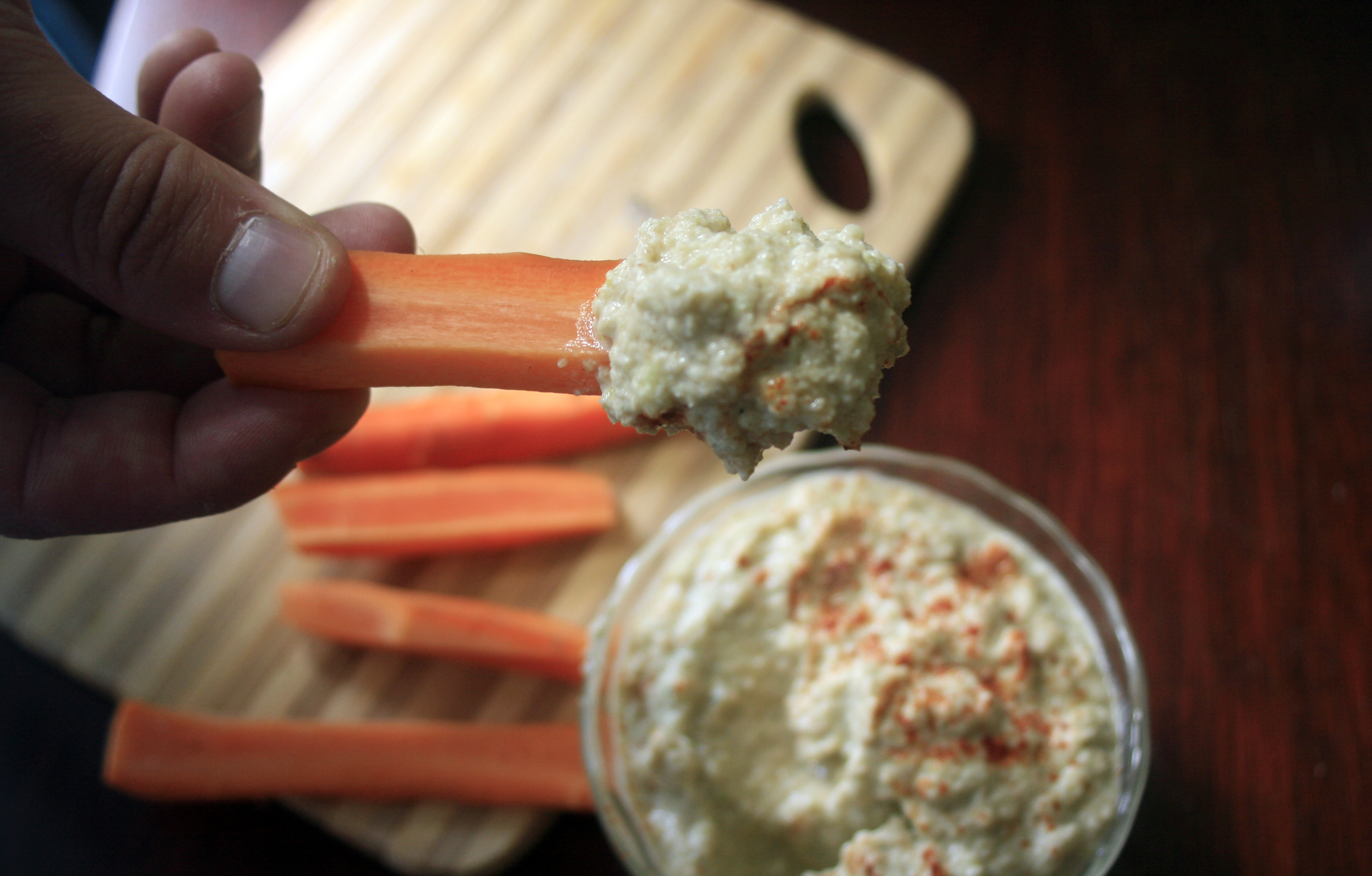 Ingredients
1/2 large zucchini, peeled and chopped (about 1 3/4 cup)
1/2 cup sprouted macadamia nuts (purchased or homemade)
2 tbsp tahini
2 tbsp unrefined olive oil
Juice from 1 lemon
1-2 cloves garlic
1 tsp sea salt, celtic salt or himalayan salt
1 tsp cumin
3 Easy Steps
1. Toss your ingredients into a food processor.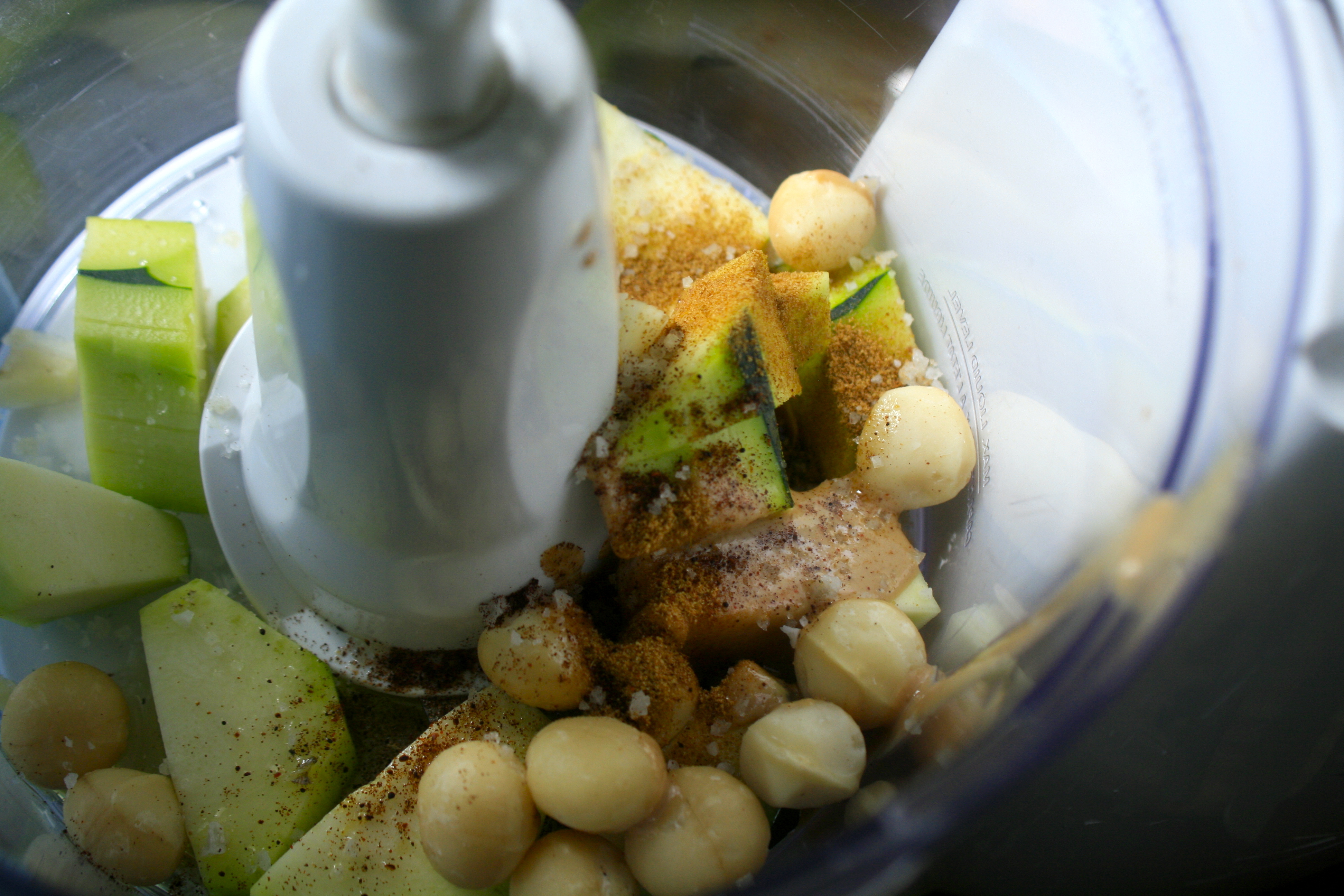 2. Blend on high until well-mixed. Texture should be even and just slightly grainy.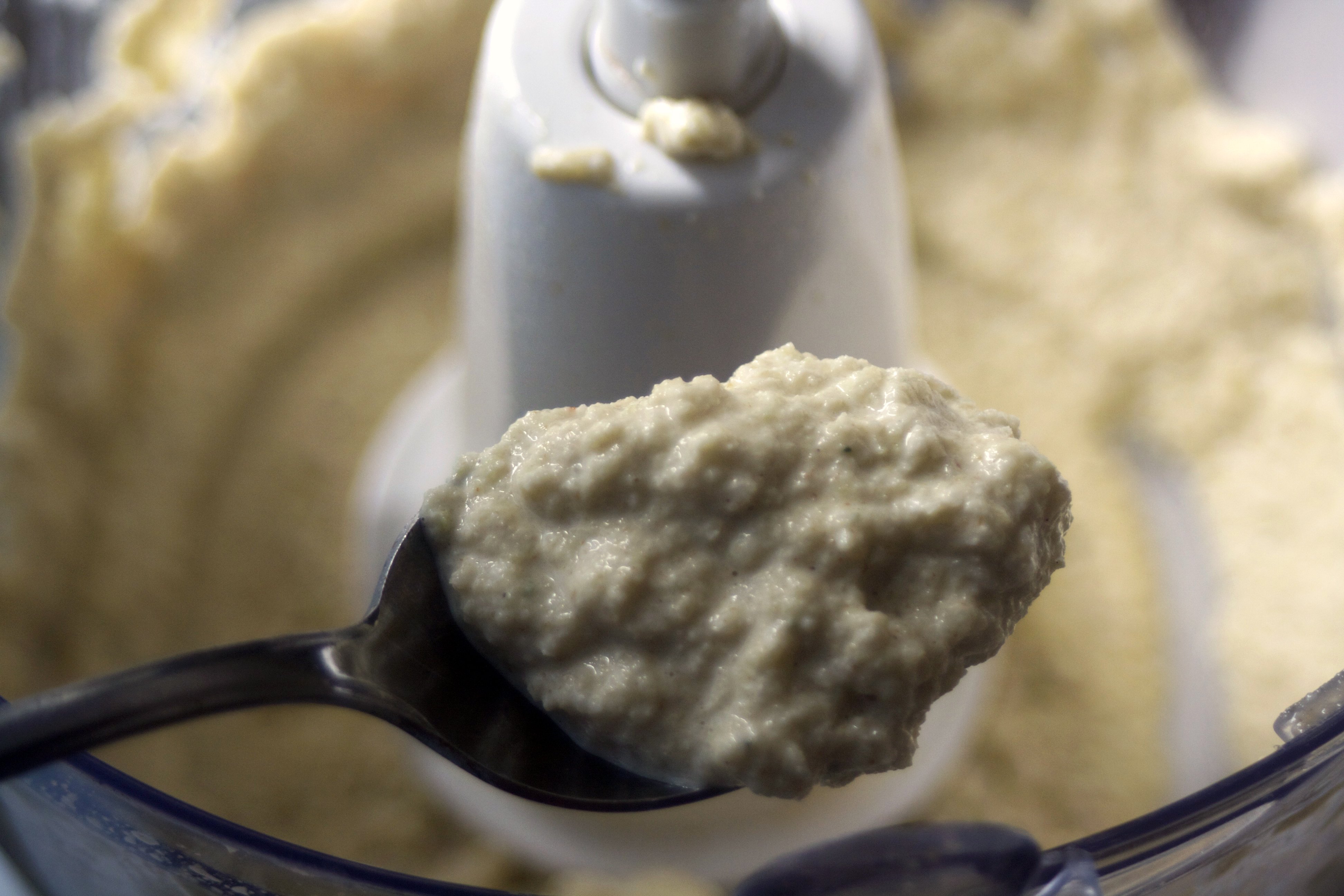 3. Garnish with paprika (if you are feeling fancy that is) and serve!