'Tis October, and the official season of pumpkin-flavored-everything has begun. From classic steamy lattes and brews, to novel "fall edition" marshmallows, chocolates, coffee creamers, pudding snacks, raviolis and peanuts- every year, newly pumpkined-up items are popping up on the shelves. Sitting in proud orange wrapping, you could call these harvest themed foods an interesting attempt at seasonal eating. The only problem is that none of them contain any real pumpkin. So instead, make this simple whole food pumpkin mash to use in a variety of yummy homemade treats, or to blend into complex savory dishes like pumpkin bisque.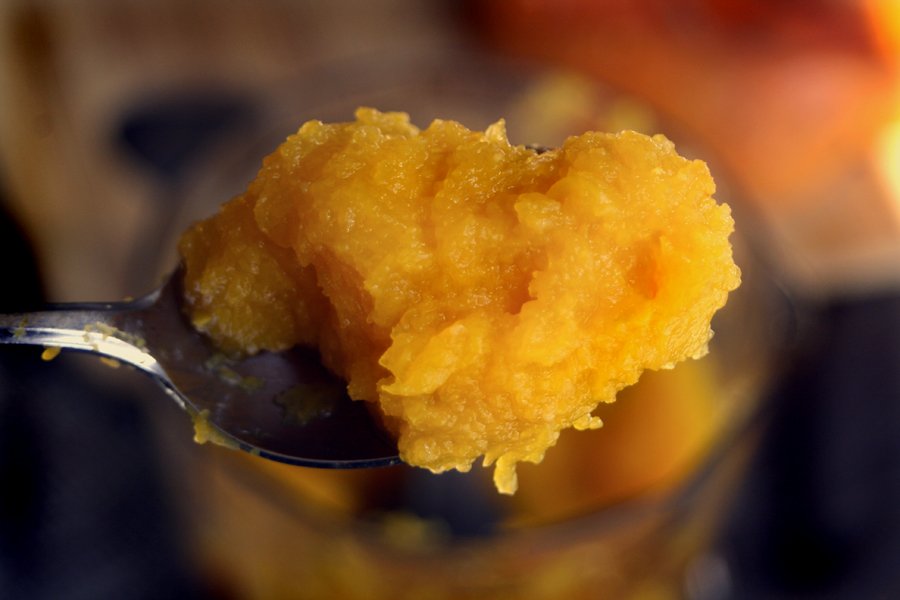 Let's get something straight: I love pumpkin-y things. Pies and cookies finished with a sprinkle of cinnamon and enjoyed with a mug of herbal tea, or a creamy pumpkin soup dipped with a crusty slab of coconut flour bread- simply amazing. Indulging in beautiful, tasty foods that celebrate the vibrant harvest season is both fun and natural. During this time of year, as days shorten and cooler temperatures set in, the appetite organically shifts to embrace the more robust and dynamic flavors of the harvest. Yet, I believe that this transition should be met with something satisfying and honest. A lab-created "pumpkin spice flavor" that contains a bunch of sugar and a medley of questionable chemicals just doesn't quite cut it.
Bright orange pumpkins in a variety of shapes and sizes with unique twisting stems are abundant at this time of year. Although most often used for the spooky jack o'lanterns that decorate stoops with creatively carved expressions, pumpkins are actually a very satisfying and nutritionally valuable food as well. Pumpkins are certain variety of squash that is native to North America. They are rich in fiber, trace minerals and free-radical neutralizing carotenoids and often are considered a "safe starch" for their low allergen profile and glycemic index. Pumpkin on a plate is also just plain beautiful- offering an appeasing splash of color to any meal.
Pumpkin is usually thought of as coming pre-packed in a can or squirted into a pie crust. Yet this vegetable does indeed grow from the spindling green vines in the great outdoors and can easily be made into a puree right in the kitchen. Making pumpkin puree on its own is actually very simple and offers a freshness unparalleled by other options that are usually high pressure packed into questionably safe containers. So here is a quick and easy recipe using a local organic pumpkin. And not to worry: other authentic pumpkin goodies are to follow- but let's start with the basics.
Basic Pumpkin Puree
Select a pumpkin- Small sugar pie pumpkins are the sweetest with the most even texture. The larger varieties you see in the stores for carving are field pumpkins. They are often bitter, stringy and cumbersome to get into the oven. When using small pumpkins you may want to use 3 or more to get a significant amount of puree after the innards are discarded.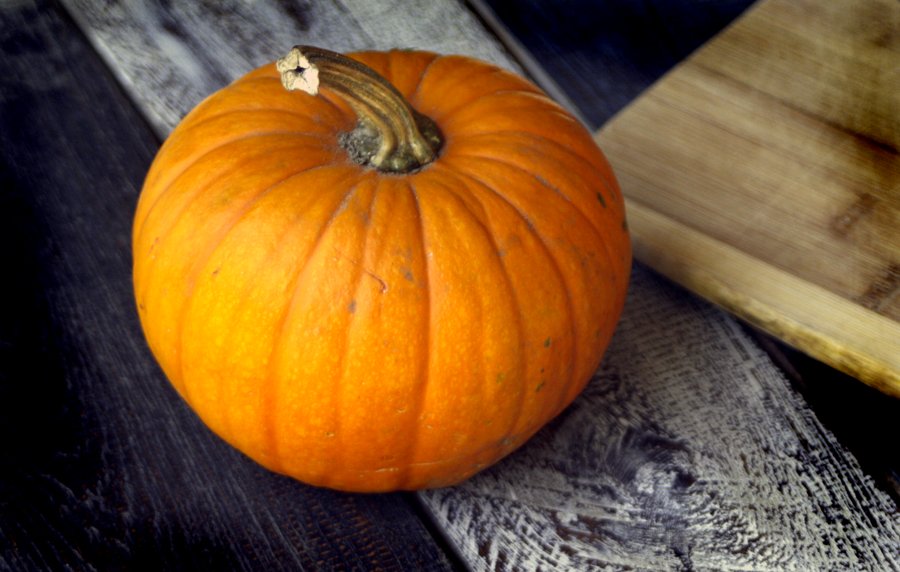 Slice in half- Carefully, using a sharp knife, slice the pumpkin in half. It can be helpful to cut the stem off of the top first and lay the flat edge on a cutting board.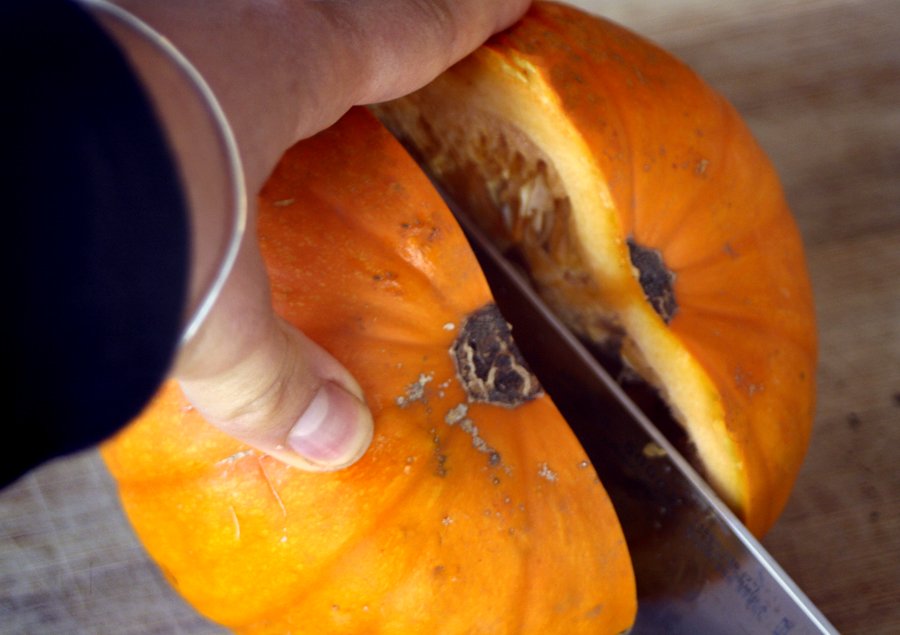 Scoop out the seeds- Using a spoon scrape the seeds and gooey pumpkin insides into a bowl. If you enjoy roasted pumpkin seeds you can pick them out and set them aside for later. Just remember that the seeds need to be hulled and soaked prior to eating in order neutralize anti-nutrients.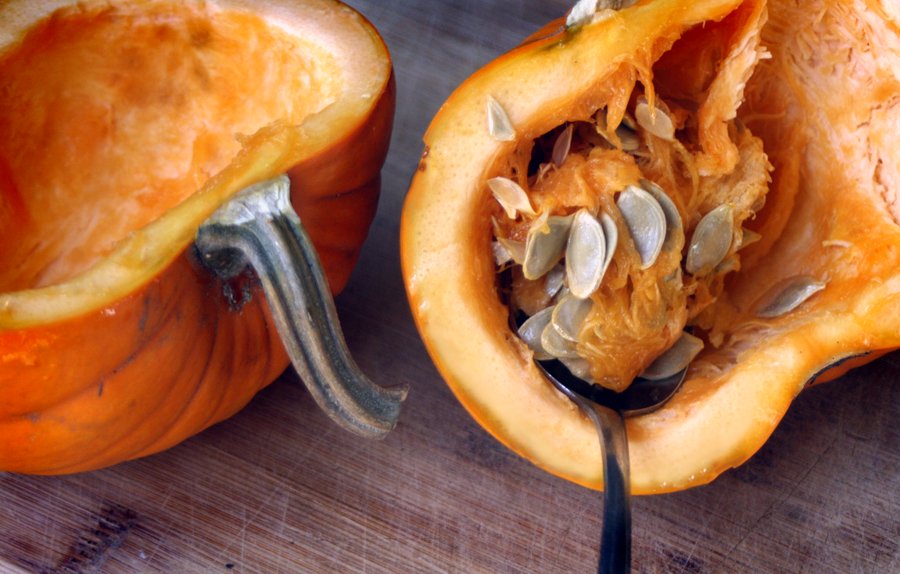 Place pumpkin halves in baking pan with water- Cut-side down, lie the pumpkin halves in a glass pan filled with about 1/4 inch filtered water.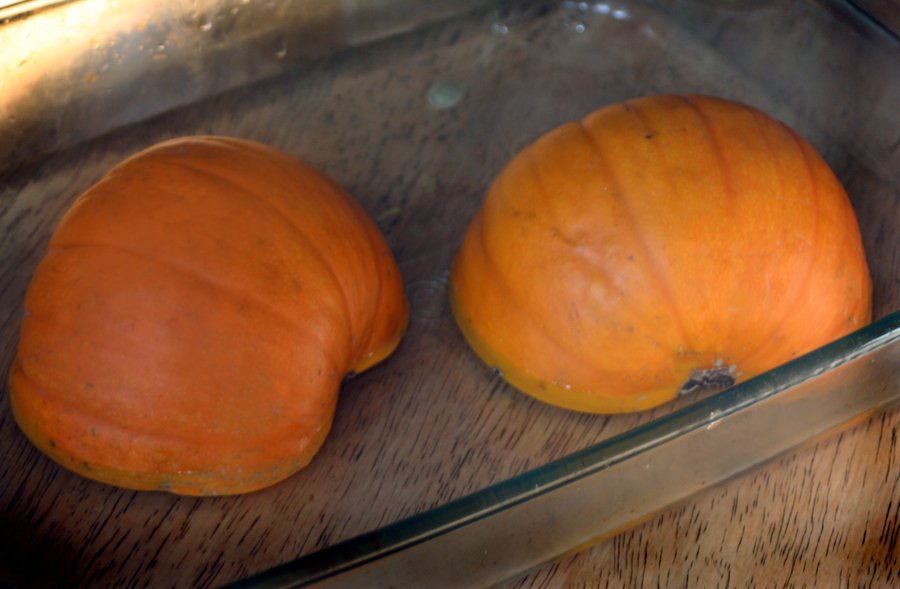 Bake at 400°F for about 40 minutes- You will notice that the skin of the pumpkin starts to deepen into a reddish-orange tone.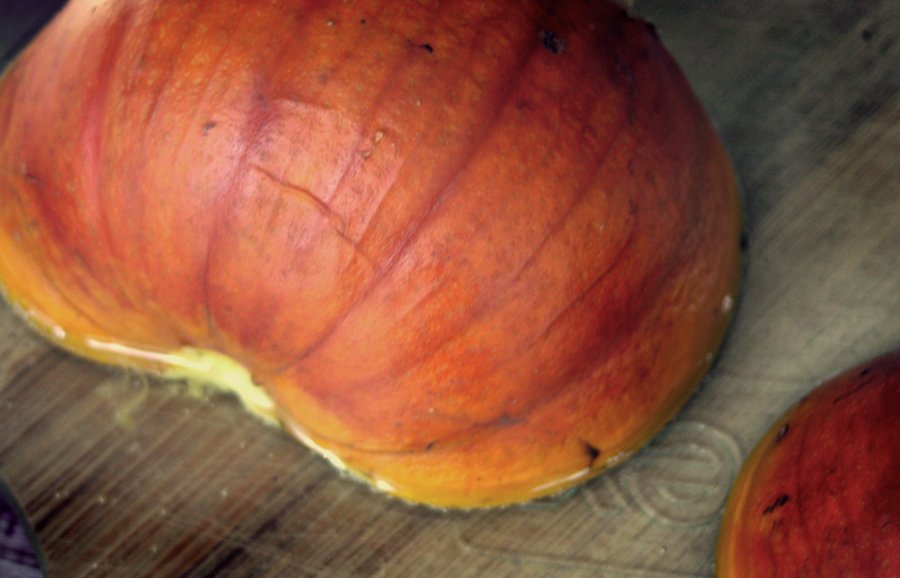 Remove the flesh- Take the pumpkins out of the pan and allow to cool. Once you are able to handle comfortably, scoop the flesh from the skins and place in food processor.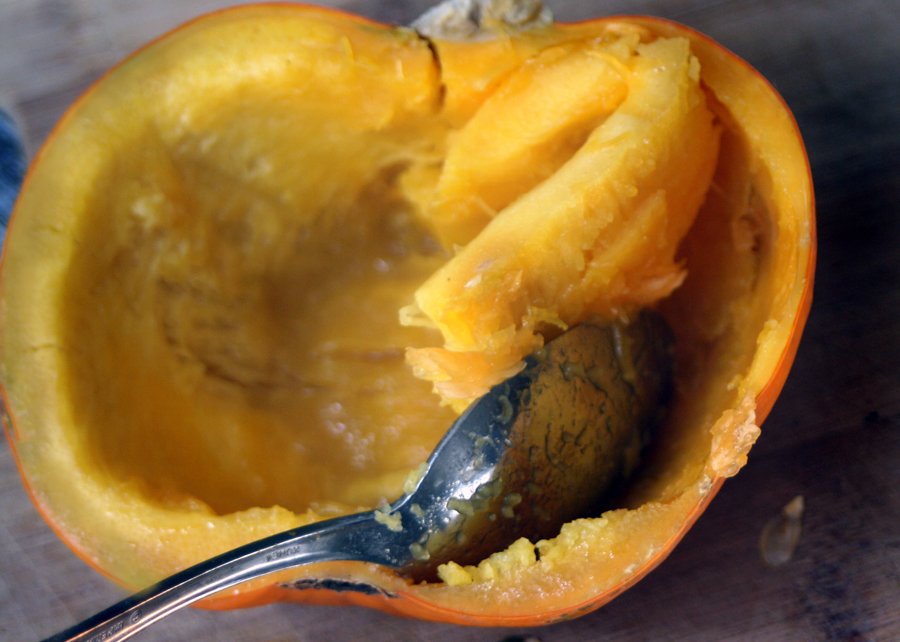 Blend until smooth- Mash or process until you have a smooth puree.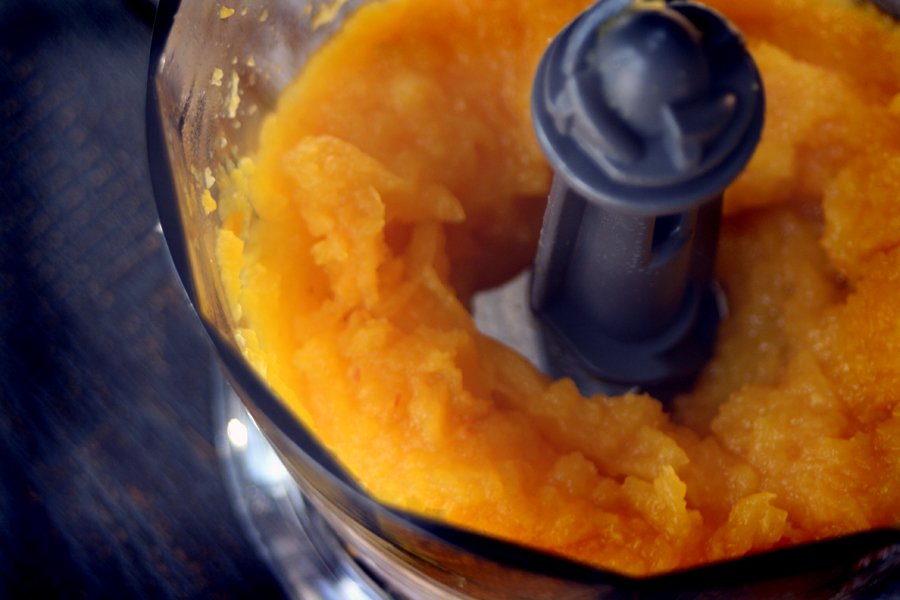 Pumpkin can be served as a side (like squash) with a hearty scoop of grass-fed ghee. If you want to get fancy- you can add a pinch of turmeric and garnish with organic coconut flakes as well. You can also save for later use to make nutrient dense breads, bars, cookies, smoothies or mix with bone broth for a bisque- the options are endless!