There are few things more blissful than sitting in scrubby patches of mountainside blueberry bushes and gingerly scooping up their tiny multi-hued blue fruits into your palms. This year, as we retreated slowly from our annual late August blueberry-gathering trip surrounded by the dipping rays of an early evening sun, I decided there were few other places I would rather be. The same excitement struck when we arrived home and, unloading the berry-filled containers from our beat-up backpacks, went about cheerfully reviewing the endless possibilities for blueberry-themed culinary experiments. For an innovative spin on the traditional blueberry muffin, we decided to try this No-Sugar Blueberry Muffin recipe from our newly added book by Dr. Bruce Fife, Cooking with Coconut Flour. Pleasantly buttery and bursting with flavor, this no-sugar organic coconut flour blueberry muffins recipe is a delicious gluten-free alternative! It is so easy to make, even if you are new to baking with coconut flour. And if you didn't get out to pick wild blueberries this season, these tasty native fruits are still in season at many farmer's markets and local stores to savor while they last.
Earlier this week, we reviewed some of the distinctive health benefits of coconut flour. Because coconut flour is altogether different in composition than wheat and other grain or nut flour alternatives, it behaves a bit differently in cooking and baking. Follow these tips for storing, preparing and using coconut flour in order to savor the most enjoyable outcome.
Store in an airtight container- Coconut flour has a high capacity to absorb moisture and thus if left open to the air, will form clumps and spoil at a faster rate. This is of especial importance if you live in regions of high humidity.
Keep coconut flour fresh- If stored at room temperature, coconut flour will last for several months. It can also be kept in the refrigerator, where it will be kept from becoming stale for about 6 months to a year. Depending on how often you use coconut flour or how much you keep in bulk in the pantry, it can also be frozen in an unopened bag without notable change in flavor or freshness for prolonged periods of time.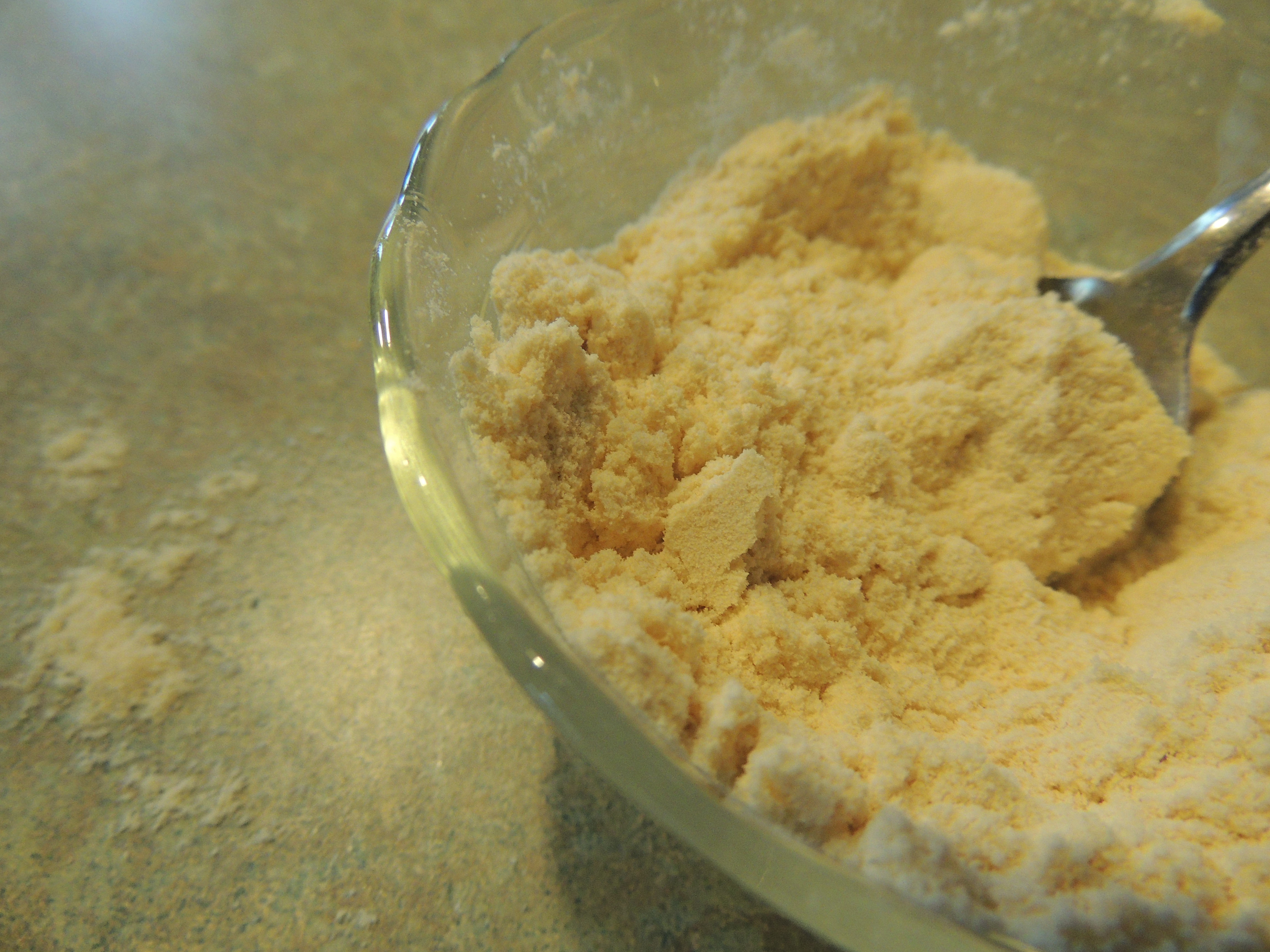 Sift flour before use- Because of it's dense nature and tendency to clump, it is helpful to sift coconut flour before adding it in with other recipe ingredients. This will promote more even mixing and a consistent finishing texture in your final product.
Add appropriate amount of eggs- With an unusual fiber content, nutrient composition and lack of elastic-like gluten, coconut flour behaves very differently from wheat and other grain flours in preparation. You will notice that recipes with coconut flour often require a larger amount of pastured eggs, which act as binders for an optimal chewy texture when baked. Though some recipes may call for different combinations, the standard proportioning is about 6 eggs for every 1/2 cup of coconut flour.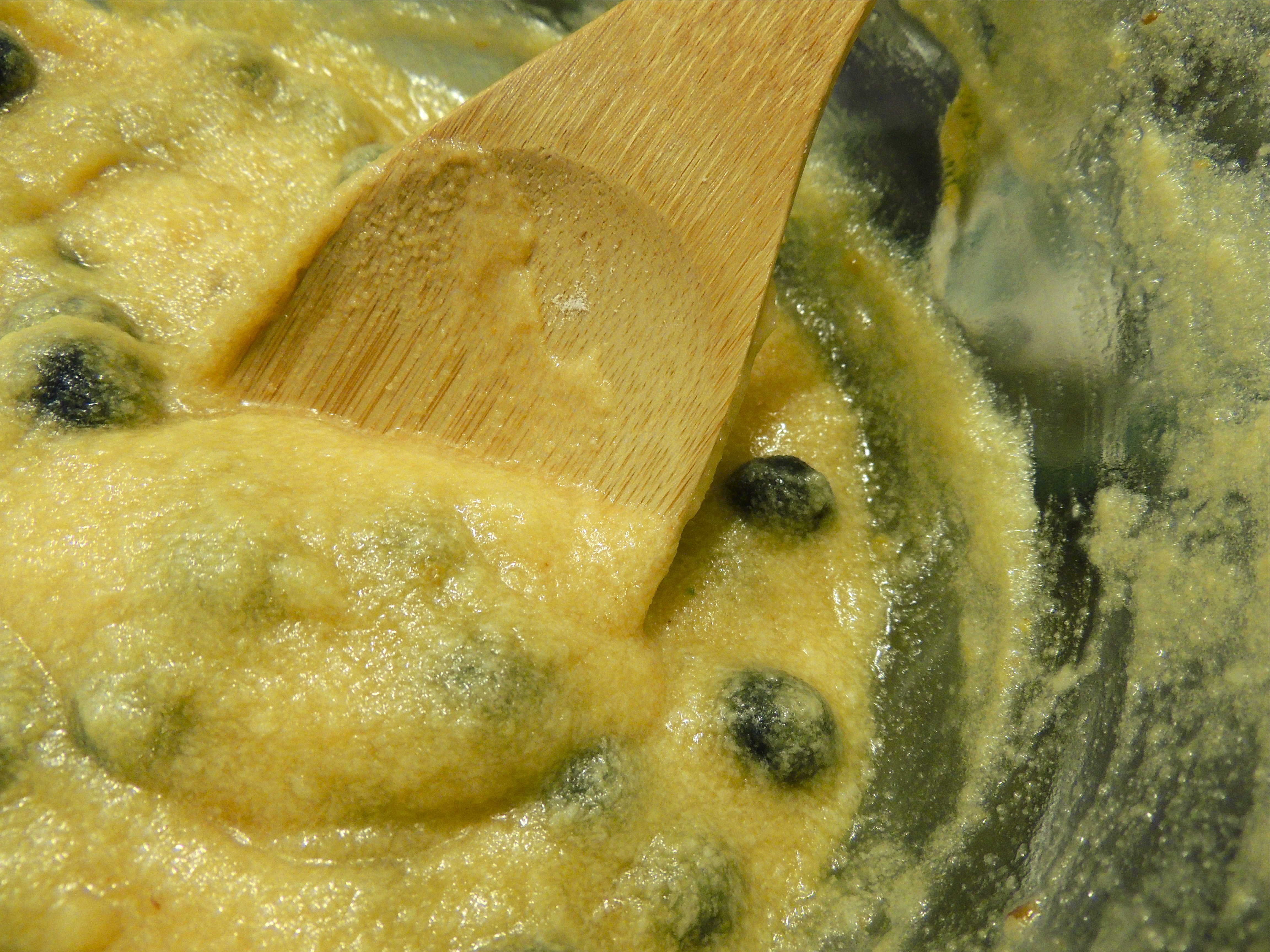 Be careful with liquid measurements- The amount of liquid in coconut flour recipes (including that derived from milks, water, eggs, syrups and oils) is very specific and should be followed meticulously according to provided measurements. It is crucial to avoid the urge to add more flour or water to adjust the consistency of the batter while mixing, as coconut flour often behaves conversely to what we might expect. Due to the highly absorptive nature of the flour, additional liquid can actually cause the batter to thicken, while increasing flour will make the final product crumbly and disagreeably dry. Unlike other recipes that may be calling out for your creative embellishment, deviating from coconut flour recipes is not recommended as slight changes in measurement can greatly alter the outcome.
No-Sugar Coconut Flour Blueberry Muffins
By Kayla- Radiant Life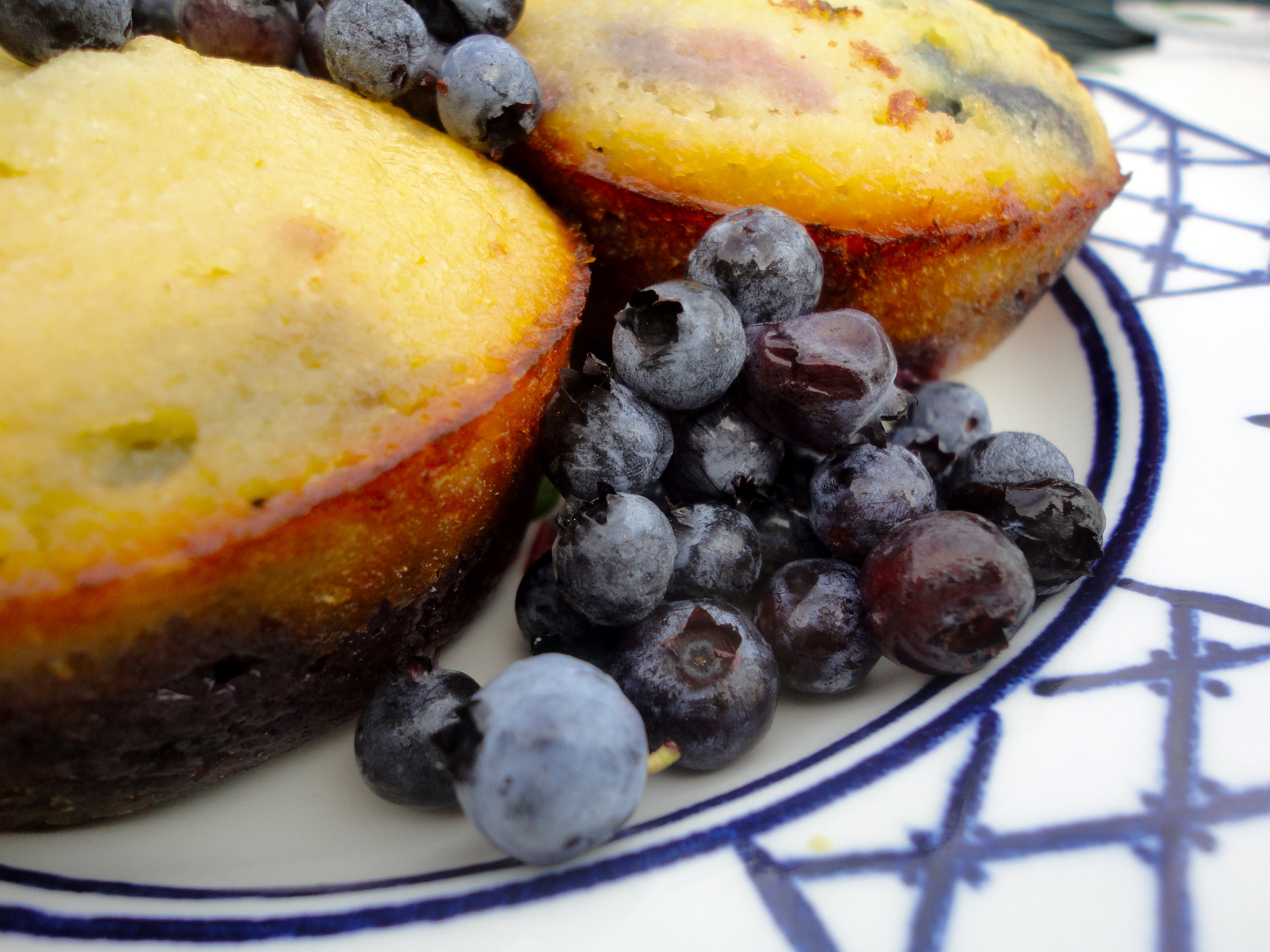 Makes 6 Muffins
2 tablespoons butter or virgin coconut oil, melted
3 eggs
2 tablespoons coconut milk, homemade or canned
30 drops liquid extract stevia
1/4 teaspoon salt
1/4 teaspoon vanilla
1/4 cup sifted coconut flour
1/4 teaspoon baking powder
1/2 cup blueberries, rinsed and dried thoroughly
In large bowl, mix eggs, butter, coconut milk, stevia salt, and vanilla. In smaller bowl, combine sifted coconut flour and baking powder. Add dry mix into batter, blending thoroughly until there are no lumps. Pour batter into greased muffin tins and bake at 400 degrees F for about 15 minutes. Enjoy!