More and more, I hear people express that they want to turn to cooking from home as a means of saving money and getting healthy. Except for there is one problem: standing behind a shopping cart or in front of the stove, the excuses come flooding out. "There's no time." "Trudging up and down the aisles of the grocery store is exhausting."Doing all of those messy dishes is just too much." "I don't know how." With half of the US food dollars spent on items eaten outside the home, we have created a generation of the kitchen-afraid, who think of peanut butter and jelly as gourmet, and mac 'n cheese as the ultimate balanced meal. As a result, our relationship to food has shifted and unspiralled into troublesome physical and psychological consequences.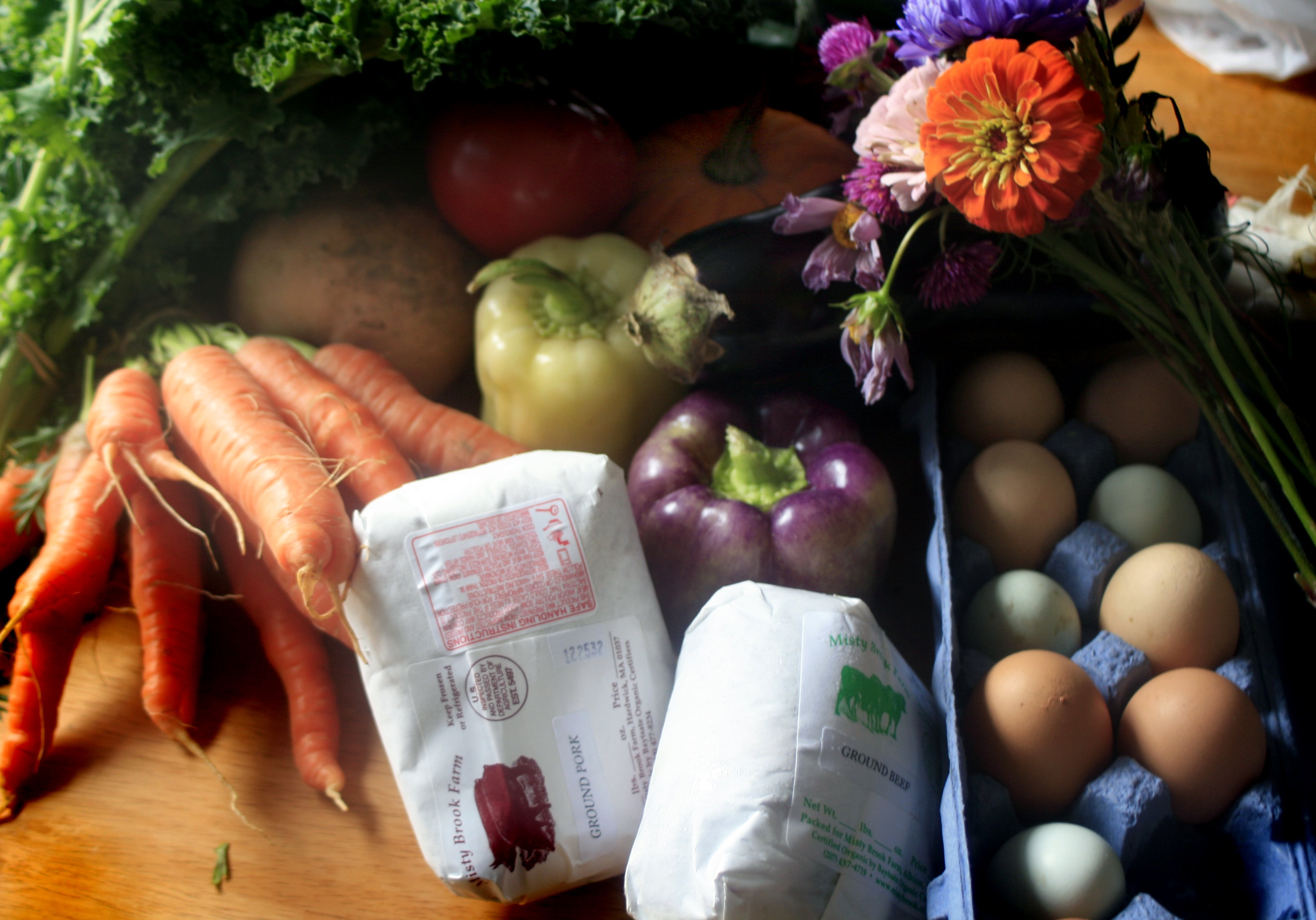 A World Full of Food
For a culture that doesn't know how to cook, we spend an awful lot of time thinking about, talking over and looking at food. It seems at every turn there is a fast food restaurant pumping its fried smells onto the sidewalk, or a coffee shop with glistening pastries stacked in the window display. Billboards picture slivers of cake or containers of french fries to entice you as you whizz by on the highway. There are countless cooking magazines lining shelves and food dedicated shows that you can flick on TV. Malls even have entire stores filled with kitchen gadgets and colorful utensils to fill up your cabinets.
Yet despite these grand displays, the average time spent in the American kitchen is a measly 27 minutes per day. That's about enough time to slide some cold cuts onto whole wheat bread, squiggle it with mustard and drop the whole thing into a baggie. Paradoxically, while the Food Network soars to the top as one of television's most viewed channels, hastily made sandwiches remain the most popular lunch and dinner food in America. Why?
Cooking vs. Assembly
According to food study experts, many people, especially young professionals in their 20's and 30's, simply have never developed the skills to cook. Influenced by the processed food boom that began in the1970's, a lot of this younger generation grew up without exposure to kitchen technique. Many have no idea what is meant by the words steam, simmer or sauté, let alone ferment or sprout. "Cooking" has instead been simplified to two actions: ripping open a box and slapping things on a plate. Well, that is, unless you chose to throw things in the microwave somewhere in between.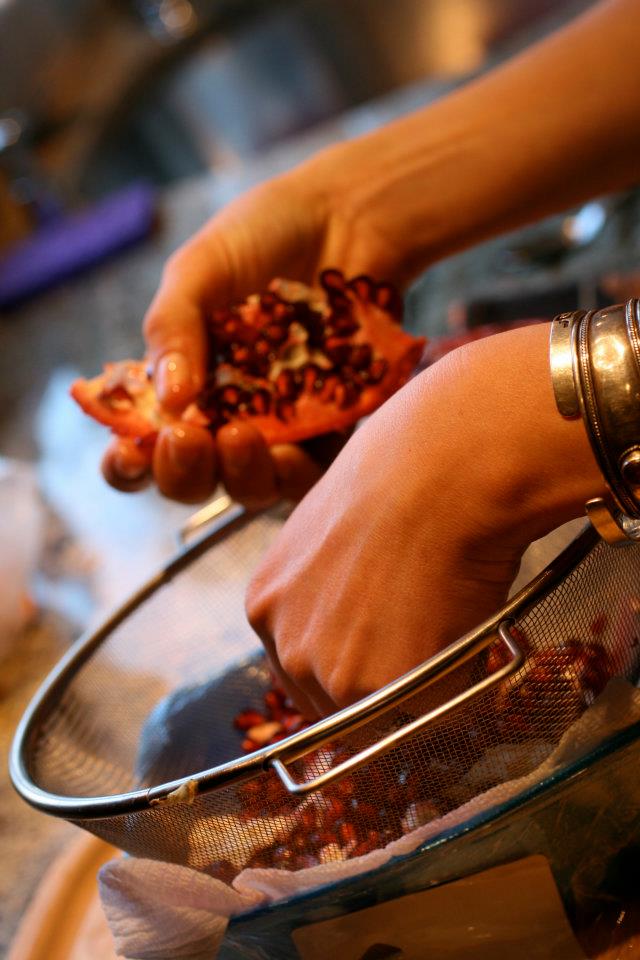 Interestingly enough, most people have actually come to believe that this type of regimented food assembly qualifies as skillful cooking. In one market study, a nationally representative group of 735 adults were given a cooking test in which they were asked to answer simple questions such as how to thicken gravy, or the number of teaspoons making up a tablespoon. About two thirds of the participants indicated that they were "excellent" or "very good" cooks prior to beginning, yet 75% completely flunked the exam. 1
Food companies have long been trying to persuade people to consume their profitable pre-made foods. From the powdered potatoes, canned meats, and jarred sauces that began appearing in the mid 1900's to the greasy potato chips and frozen pizzas of the modern day, manufacturers have tirelessly advocated their products as faster, safer and plain 'better'- even when nutritional and environmental science concludes the opposite.
The return of women to the workplace and a strengthening feminist movement over this timeframe has also offered the ideal platform under which to push convenience foods as well. Although there have clearly been many positives to this shift, the move towards processed foods has not been so wonderful. Starting in the 1920's swindling marketers began to propagate the twisted message that "smart women don't cook" and tragically much of America believed them. Additionally, with processed, preservative-ridden goods that never go bad, big companies have been able to continually flood the market with mass, year-round production. Seasonal farmers are left unable to compete with the cheap, ever-present and incessantly advertised products. Slowly but surely, kitchens have become an obsolete room of the house. 2
Where Does This Come From?
With boxed and bagged munchies becoming the new "meat and potatoes" standard, a haunting disconnect has occurred between individuals and their food. Food items have become significant mainly as a source of calories and taste, a mere tally of protein, fat and carbohydrate grams dashed with artificially flavorings that can be scarfed down at the first sign of a tummy grumble. The idea of food beyond the snack bar- food as nourishment, fuel, tradition, a source of life and energy- is all too often dismissed or overlooked.
As a result, it seems many people have started to forget where their food comes from. Veggies come whirred up, dyed and frozen into perfect colorful pieces, while individually wrapped slices of white meat are defatted, skinned and wrapped in plastic before being thrown into the freezer section. Even the loose produce in the grocery store is oddly perfect and clean. Although hundreds of native and heirloom varieties of crops used to exist- all with unique lumps and bumps, variegated colors and different flavorings- these have nearly all disappeared.
Children are perhaps the most notably effected by this breakdown. A study performed by the British Nutrition Foundation last year revealed that about one third of UK elementary students think cheese comes from plants and one quarter believe that fish fingers come from chicken or pigs. One in ten middle schoolers also concluded that tomatoes grow under ground. 3
The Desire to Cook
Perhaps the saddest part of the situation is that many people actually want to cook. Of the same children involved in the UK poll, 85% said they liked cooking and polls of adults have described similar sentiments. While doing dishes is certainly pesky, there is something undeniably soulful, beautiful and gratifying about making a meal. Tracing the lines of a cookbook with an outstretched finger, the sensory experience of chopping, dicing, tasting and smelling food is valuable and fulfilling. Yet I continue to hear so often from men and women alike: "I wish I could cook more. If only I had the time..."
It seems to me, we need to make time. As a culture, we must get reacquainted with kitchen. We need to continue to teach and learn and share our recipes; to laugh at our flops and mistakes; to enjoy conversation over plates of steaming food. The true route to a healthy diet is not through obsessing over calories or the latest nutrition trend, but rather by making real food at home. It's a rediscovery of community and imagination, and it's about health, gratitude and respect.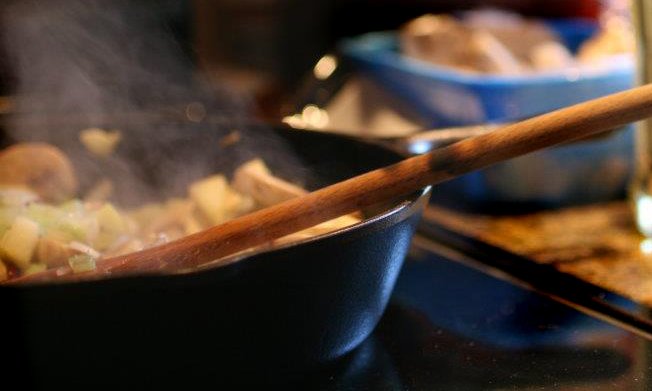 Imagine being healthier than you ever thought possible- experiencing improved mood, energy and self-esteem. More and more evidence is demostrating that eating clean, unpolluted foods can help make this transformation. We must stop thinking about foods from the persepective of how easy there are to make, and return to deciding how they make us feel, both inside and out. As stated by the author's of The Naked Foods Cookbook, "there's nothing better than taking a bite of a delicious meal you've prepared, knowing that each ingredient is helping to create a more gorgeous you!"
I'm not so naive as to believe that all of this is easy. It is unfortunate that to many people cooking has been deemed a "privilege" that they don't have the resources to access. However, we all need to come together to find ways to make it possible. There are many resources already out there to help make the transition to real foods easier. The costs of not doing so are just too much.
I am grateful for knowing what I know, for having a family that always ate our meals together at home. When I sit at my desk to write, I can see cluttered bookshelves out of the corner of my eye. There, stacked among cookbooks, scraps of paper and some old photos, is a worn copy of Nourishing Traditions and I wish I could give everyone a copy of this thick book in its detailed yellow cover. I suppose the Radiant Life Company and this blog are my little ways of doing so. I hope I share this passion with you as well!