School's out, wedding season has begun, the nights are warmer and the parties last longer. In short, summer is here! We begin this beautiful season with the daunting task of keeping our kids busy all day every day. Knock, knock, it's creativity here! Outdoor activities, pool time, beach time, build-a-slip-n-slide in your backyard time, camp, playdates and anything else you can think of to keep them entertained. As parents, this is a great time to come up with out-of-the-box activities, and what better way to do that than encouraging your children to explore their creativity in the kitchen.
Exhibit A: Simple, Kid-Approved, Gluten-Free Banana Bread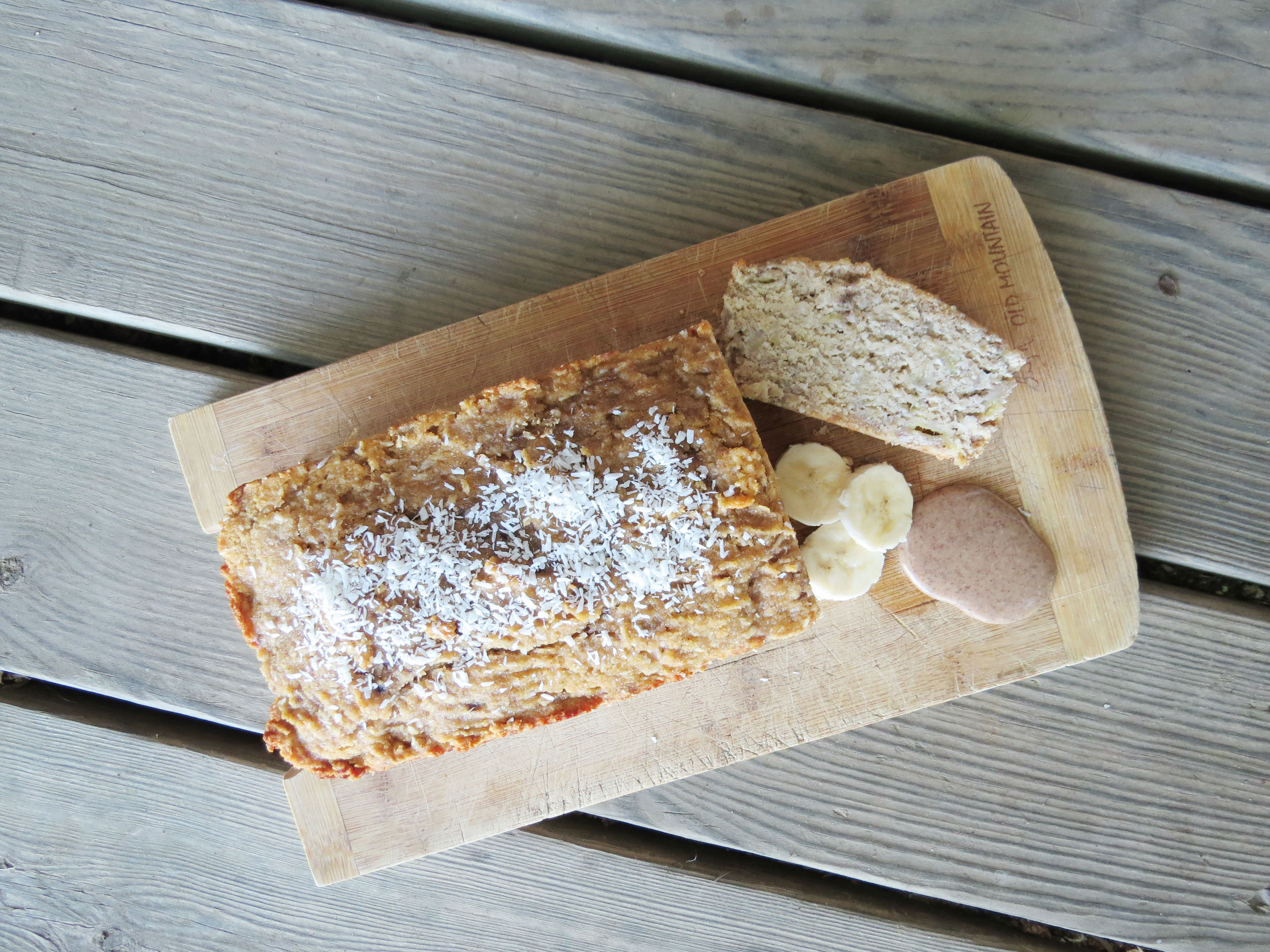 This recipe has the three "E's" down pat: easy, edible, entertaining. It's easy to make, healthy and delicious to eat (cake replacement anyone?), and fun to create with maximum room for error due to its simplicity. Make an educational game out of cooking with your kids! Incorporate math skills into the measuring process, get creative with ingredients and taste variations, and work on attentiveness by having them tracking each step of the recipe (including cooking) with a timer.

Beyond the baking process you can rest easy knowing this recipe is nothing like your typical, store-bought banana bread. Each bite contains a dense nutty flavor full of healthy ingredients that are both gluten and grain-free. Sweetness is incorporated via natural sugars like this Raw Honey and those found in Nut Butters and Coconut Flour. You can also use Organic Maple Syrup too if you prefer! To change things up sprinkle in nutmeg or cacao nibs and easily generate a whole new flavor.
With plenty of clean and nutrient-rich ingredients your children can design, create, and eat this recipe time and time again. From the pour of the first ingredient to the sprinkling of toppings, this bonding experience will provide you with lasting memories until your next adventure in the kitchen! In the meantime, slice up this bread for breakfast, snack on some squares in the afternoon, or share with the rest of your family under ice cream after a summer day in the sunshine.

Simple, Kid-Approved, Gluten-Free Banana Bread

Wet ingredients
3 ripe Bananas
3 large eggs *farm fresh preferred
⅓ cup Coconut Oil
¼ cup Apple Sauce
1 teaspoon Vanilla Extract
⅓ cup Raw Honey (or Organic Maple Syrup)

Dry ingredients
¾ cup of Coconut Flour
1 teaspoon Cinnamon
½ teaspoon of Baking Soda
Pinch of Himalayan Salt
¼ cup of Shredded Coconut

On top (after cooked)
*optional
¼ cup of Shredded Coconut
1 tablespoon Nut Butter

Prep Time: 30 minutes
Bake Time: 1 hour
Serves: 1 loaf of bread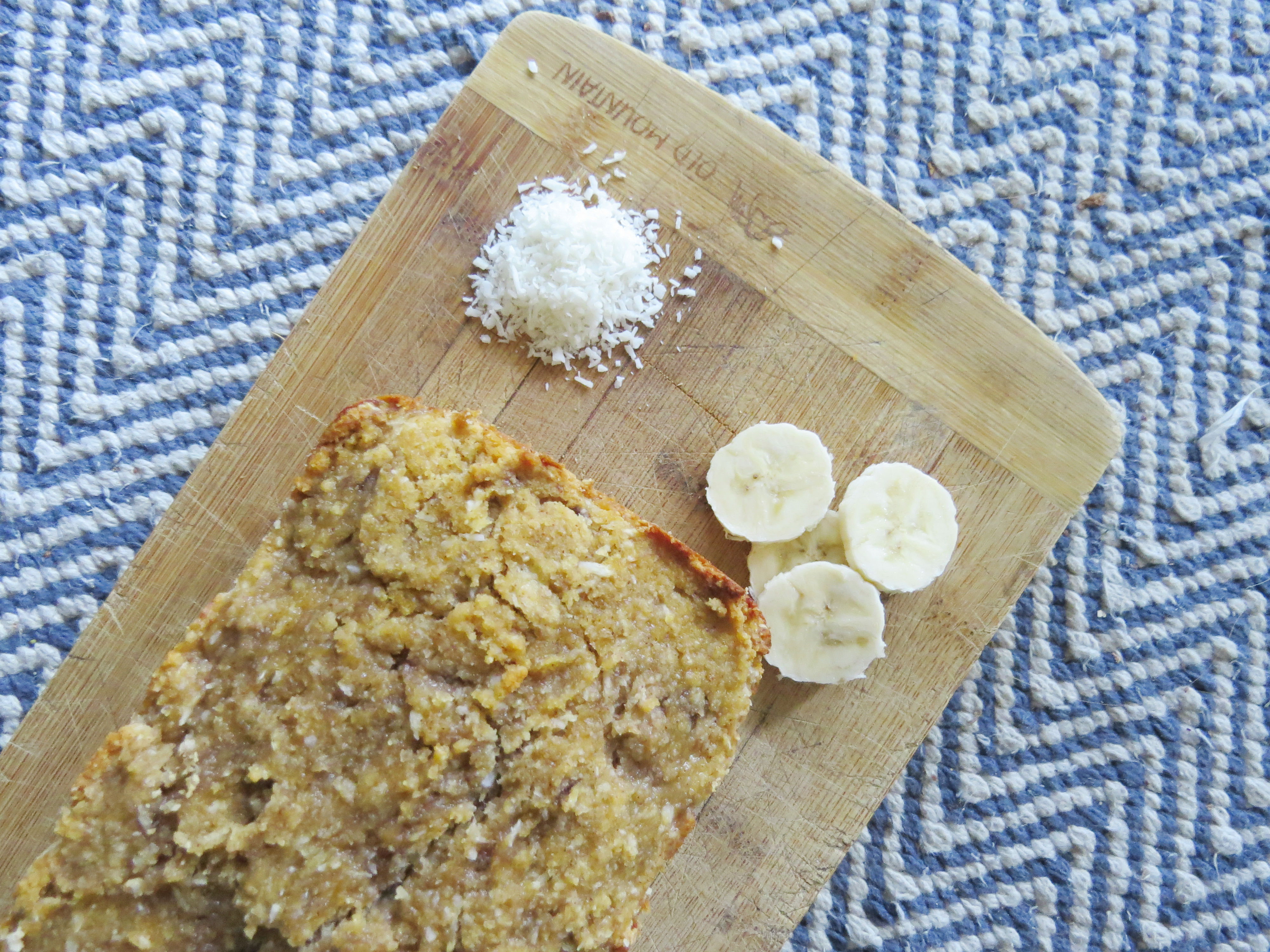 1. Preheat oven to 300° F
2. In a loaf pan, lightly oil with Coconut Oil to prevent sticking
3. Measure dry ingredients and mix the Coconut Flour, Cinnamon, Baking Soda, Himalayan Salt and Shredded Coconut in a mixing bowl until evenly distributed
4. Here's the fun part! Mash the three bananas together in a separate bowl until smooth
5. In a third bowl, take the Coconut Oil and Raw Honey and mix together till they're even and in liquid form. Sometimes this will require heating over the stove.
6. Take the mixed dry and wet ingredients and combine them in a large bowl until the final batter is mixed evenly.
7. Pour into the oiled baking pan and bake for 1 hour. After the hour mark, check the loaf with a toothpick and, if clean, remove! If not, the loaf can cook for up to an extra 20 minutes before its ready.
8. When complete, cut loaf into pieces and enjoy. Optional to add your favorite nut butter to taste.