Continuing on our pumpkin theme to wrap up the Fall, I wanted to share this favorite recipe of mine for dairy free, gluten free, paleo pumpkin bread. It is simple, savory, and will get your mouth watering… all before 7am. This bread is so versatile and pairs great with a hot cup of coffee, or a big glass of milk.
Recently, I moved from southern California to central Illinois. I left the sunshine and 72-degree temperatures behind and arrived to single digit temperatures, ice, wind, and snow! What a change! My favorite part about it all is that I can finally wear sweaters, boots, and cozy up by the fireplace. Even in winter, it just never really got cold enough to turn a fireplace on in CA. So might I suggest a lazy Saturday morning of fresh warm pumpkin bread, a hot drink, and fuzzy socks, all by the fireplace? Winter is coming, friends!
This recipe is filling, hearty and nutrient-dense because it uses a lot of coconut. Coconut flour, coconut oil, and even coconut shreds give the pumpkin bread a creamy and exquisite taste, all the while keeping it dairy-free. Organic maple syrup is used as the sweetener, which also makes this recipe free of any refined sugars and keeps it lower on the glycemic index. You could potentially substitute organic maple sugar, coconut sugar, or honey, but I highly suggest sticking with the tried and true pure maple syrup! I will note that egg substitutes really do not work here. I often try recipes with chia or flax "eggs" but this pumpkin bread just won't turn out right without the real thing.
All in all, this little bread is loaded with nutrients, and skips all the fillers, preservatives, and other ingredients that aren't very satisfying first thing in the morning. I love spreading a slice with almond butter or having it with a cup of yogurt or applesauce to make it more of a complete meal. Really, you just can't go wrong here!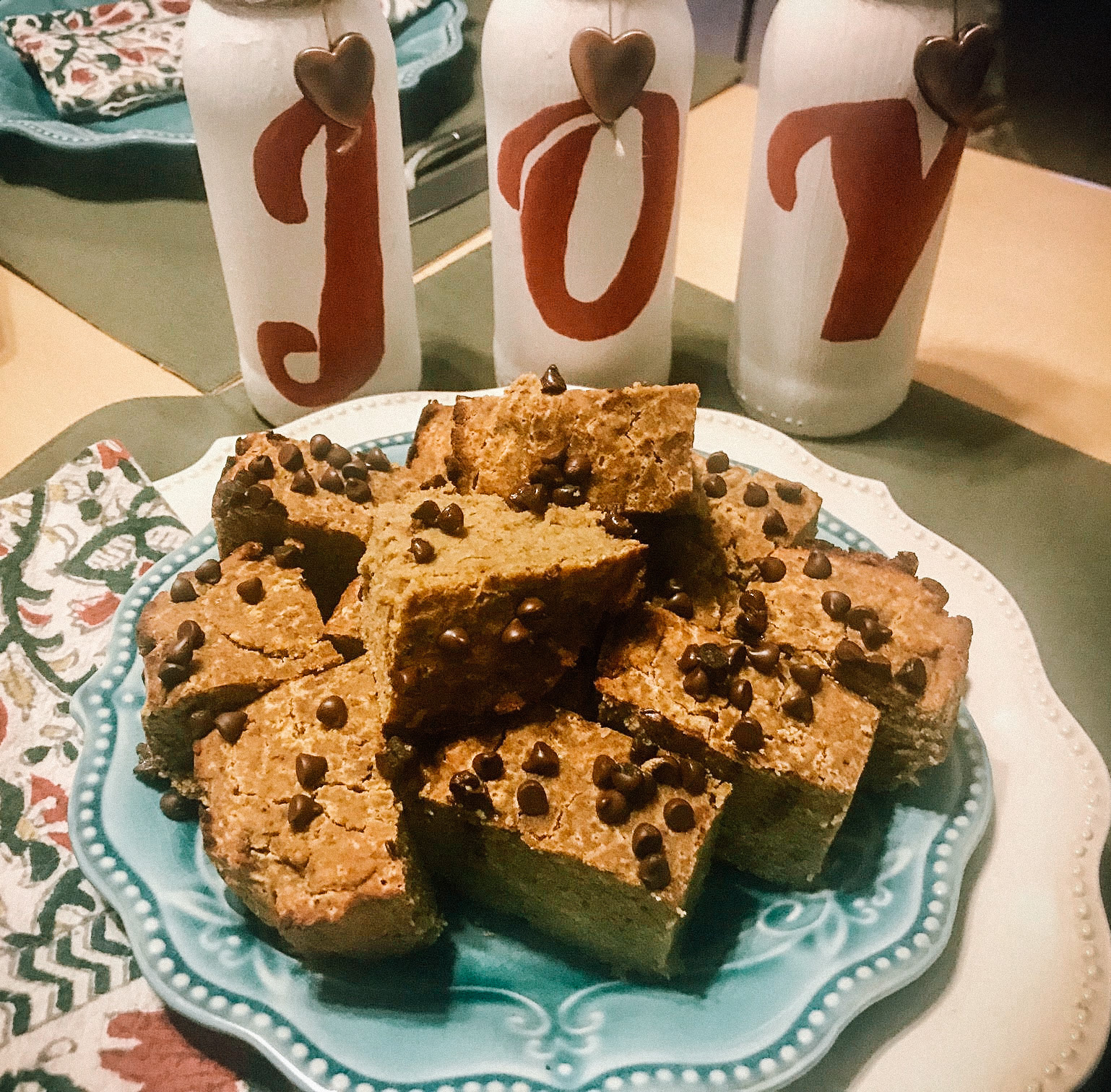 Allergy Friendly Breakfast Pumpkin Bread
Ingredients:
3/4 Cup and 1 Tbsp. Coconut Flour
1 Cup Canned Pumpkin
4 Large Eggs
¼ Cup Organic Maple Syrup
3 Tbsp. Coconut oil – melt first!
1 tsp. Baking powder
½ tsp. Cinnamon
½ tsp. Ginger
¼ tsp. Nutmeg
½ tsp. Himalayan Salt
¼ tsp. Baking soda
For topping (all optional):
¼ Cup Pecans, roughly chopped
¼ cup Coconut Shreds
¼ cup Dairy Free Chocolate Chips
Directions:
Preheat oven to 350 degrees.
Line the bottom of a loaf pan with parchment paper. This will help keep the bread from sticking and make it easier to remove after baking. You can also add coconut oil to the pan to grease.
In one bowl, whisk together all the dry ingredients: coconut flour, spices, salt, baking soda, and baking powder.
In a separate bowl beat together the eggs, maple syrup and coconut oil until well combined. Then stir in pumpkin.
Whisk the dry ingredients into the wet until everything is well combined. Then let stand for about 10 minutes.
Pour mixture into loaf pan and bake for one hour, or until a toothpick comes out clean.
Be sure to let the bread cool completely before removing from pan and slicing.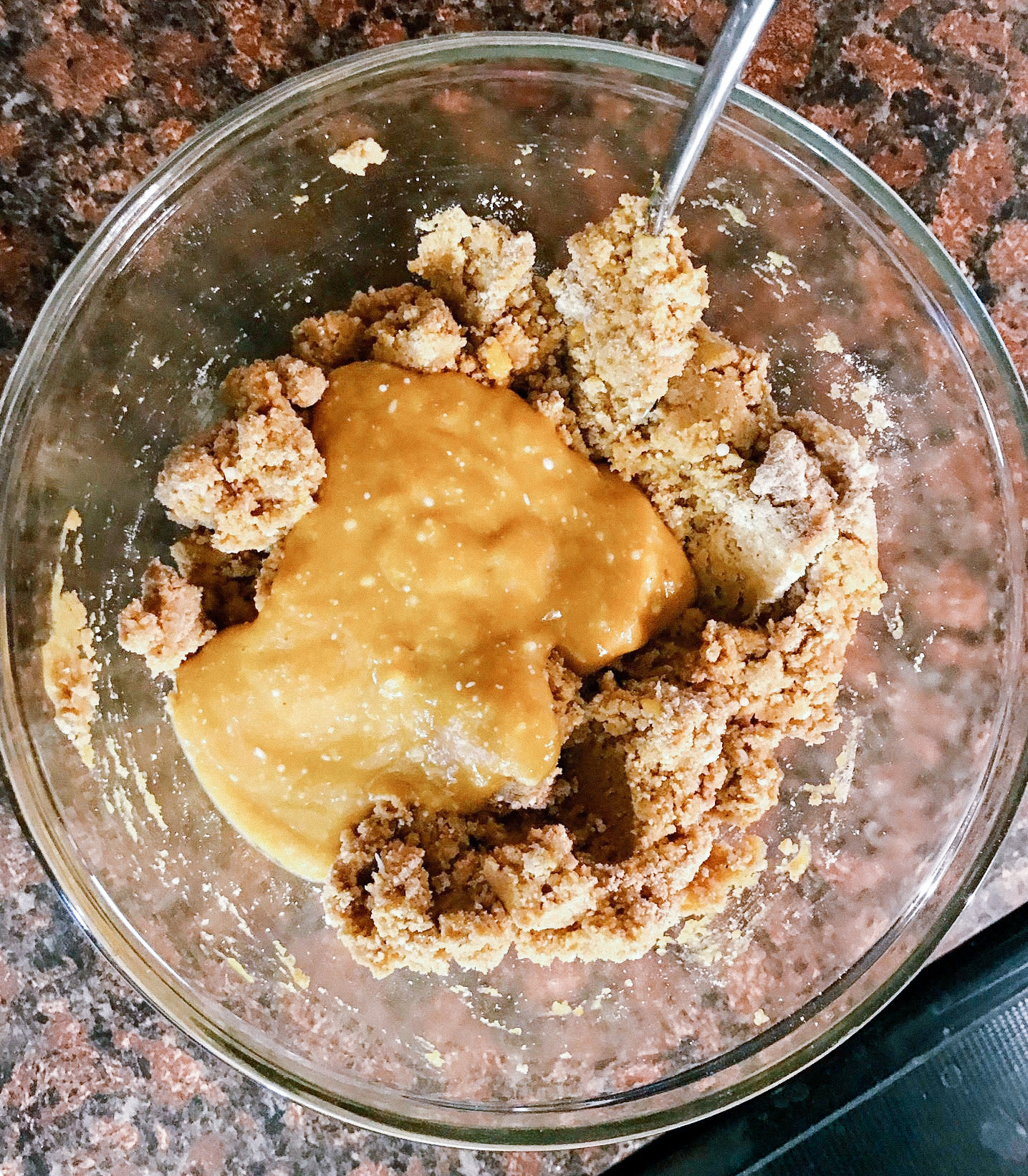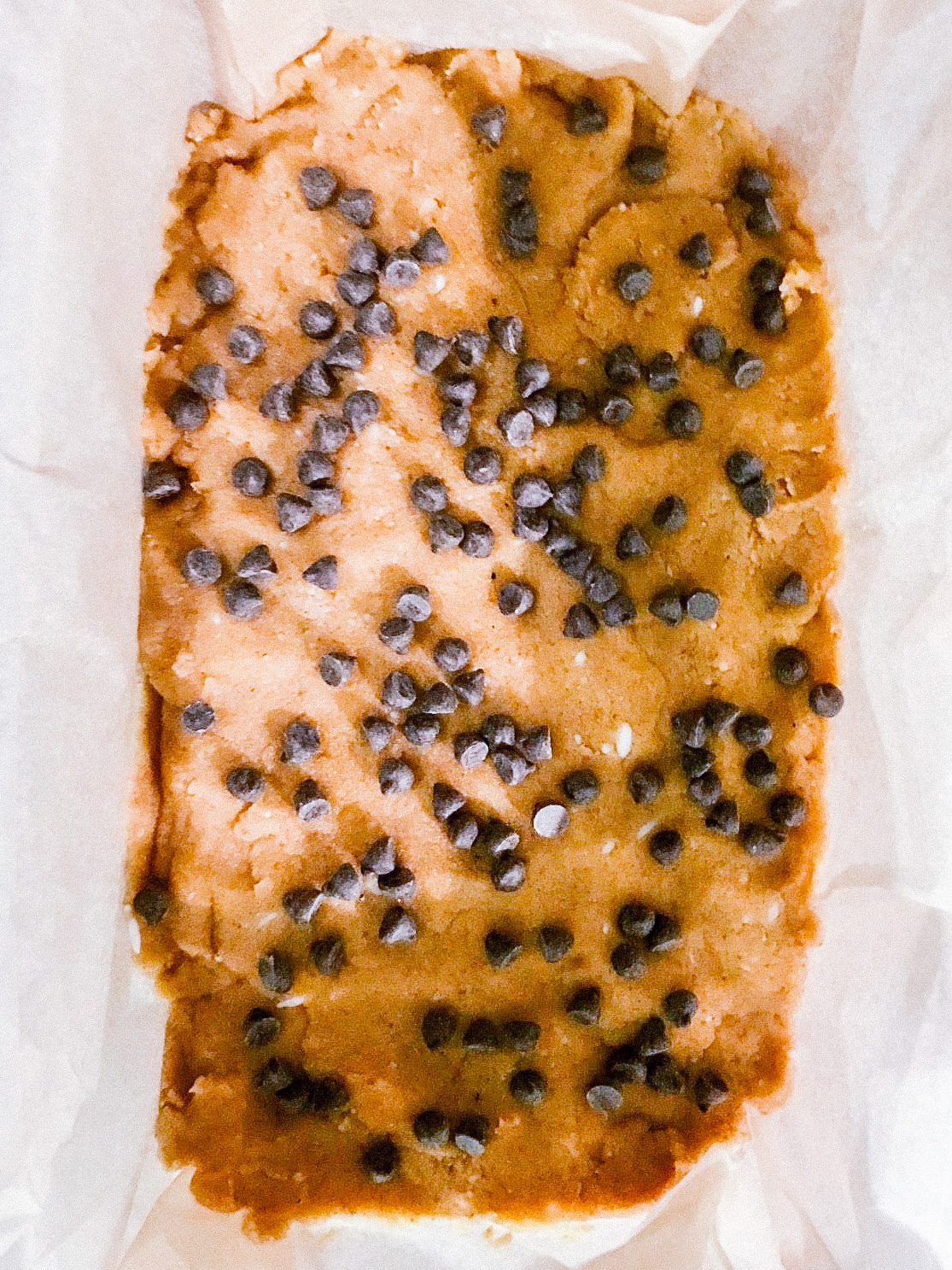 ** Gobble it on up!! Who said there had to be sharing??
Don't forget to store leftovers in one of these great glass or stainless steel
storage containers
! For more recipes using coconut flour check out
this recipe book
and
this one
too!