As the steam from spring rain twists slowly off the ground, and the sun continues its glowing climb to summer heights, I find myself reveling in the advent of weekly farmer's markets. Digging out mesh bags and baskets from the back of the coat closet, one can't help but anticipate with a child-like joy, the hunt for a seasonal array of produce treasures. There's certainly no better way to kick of the season than with ideas for a fresh, colorful salad!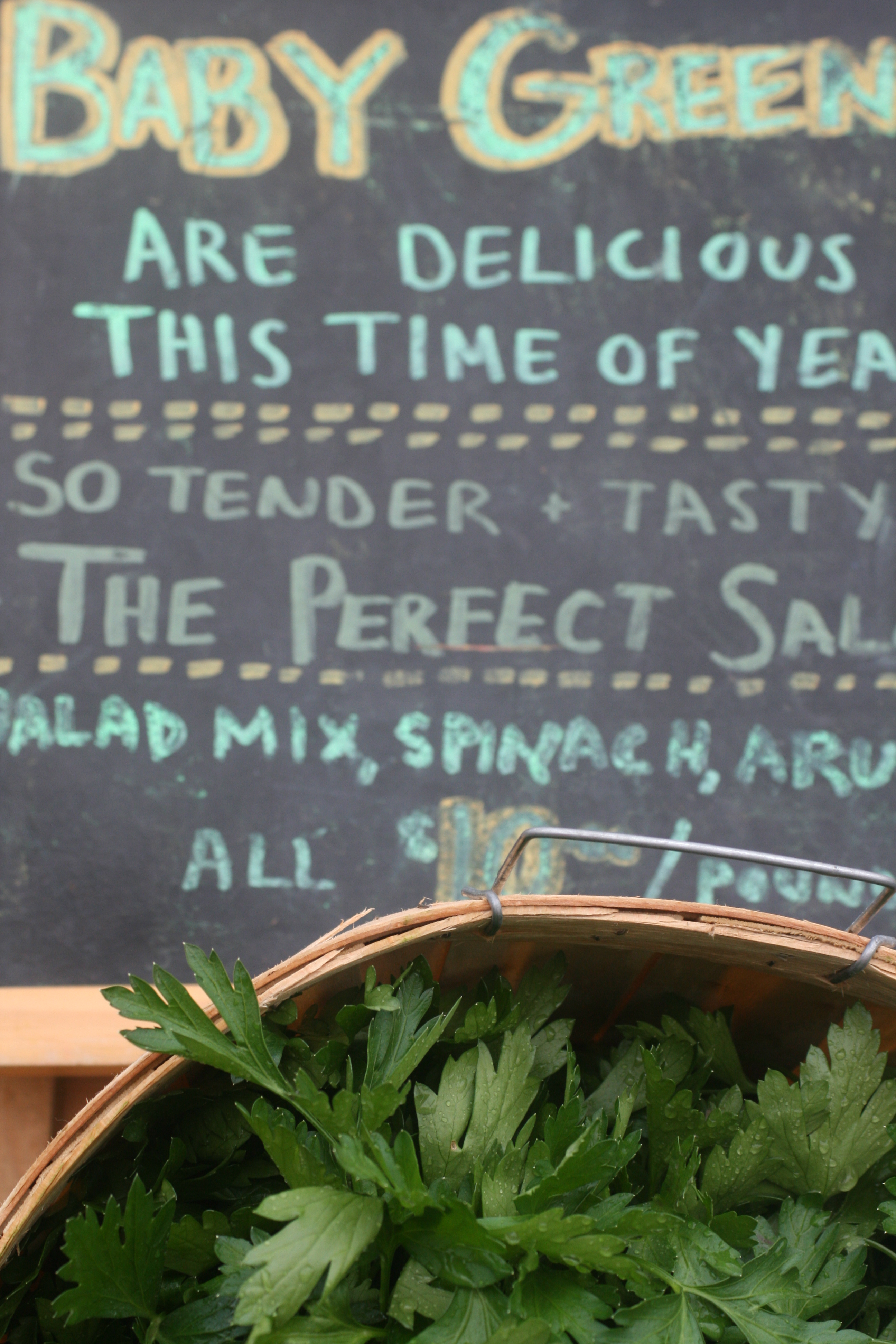 The Sad Story of Salads
While most people would agree that a salad is a "healthy" food choice, a 2011 survey from the Wall Street Journal showed a 20 percent drop in American consumption of salads since 1985, with individuals having on average, a meager three salads per month. Many study participants cited reasons of bland taste, overall dislike and difficulty with digestion for opting out of salads. With the modern convenience of year-long produce availability, this statistic seems paradoxical. A major reason for this discrepancy lies not in a dislike for vegetables, but in our do-good mission to stoically eliminate fats. Following a nutritionist-prescribed methodology, many people have gotten in the habit of nixing salad dressings altogether. This leaves us with no choice but to attempt to desperately gnaw away at raw, fibrous vegetables (maybe spritzed with a bit of meek lemon) or simply avoid salads altogether.
Commercial Dressings
Other people have taken to the habit of slathering naturally robust vegetables with commercial "low-fat" salad dressings. Low-fat dressings contain a concerning collection of rancid heat-destroyed vegetable oils, MSG (sometimes described on the label as "natural flavoring"), preservatives, dyes and corn syrup. Unfortunately, labels like "organic" and "natural" are superfluous terms when considering the medley of low-quality ingredients manufacturers fit into destabilizing plastic squeeze salad dressing bottles. Even "health-food" options are made with canola oils, which quickly oxidize and become rancid. Despite attempts by manufacturers to hide this process by a systematic deodorization of vegetable oils, these masking actions do not prevent the actual release of dangerous free radicals as the oils breakdown, resulting in hidden forms of nasty transfats.
Benefits of Homemade Dressings
The truth is, colorful collections of beautiful vegetables, are meant to be gracefully displayed and synergistically adorned. The surprising thing is that simply prepared dressings are actually good for us! Using basic raw ingredients, dressings offer a broad range of healthy fats, vitamin E, antioxidants and enzymes. Additionanally they help us to absorb the fragile vital minerals and fat soluble vitamins in the vegetables. Synergistically, oils and vegetables become super-charged when eaten together to promote cardiovascular, digestive, musculoskeletal and immune system health.
It All Starts with Premium Ingredients
A basic salad dressing starts with a high-quality olive oil. Olive oil is rich in oleic acid, a stable monounsaturated fatty acid. Olive oil has long standing tradition in the Mediterranean and has grown of late in its popularity as a cooking oil, however what you purchase at the store may not be as wholesome as you may think. When selecting an olive oil, there are some specific terms and criteria to keep in mind:
Cloudy in appearance- shows oil is unfiltered and unadulterated by chemicals. These oils have instead been decanted- meaning that the debris from harvesting have been allowed to naturally fall from product with natural measure of time and gravity

Golden-yellow in color-indicates that oil has been pressed from ripe olives at their prime

Cold-pressed- ensures that the nutrients, fatty acid and lipase have not been destroyed in process. Olive oil naturally has a high smoking point, but is best if enjoyed in as raw a state as possible

Extra Virgin- meaning that oil is derived from first press of fruit only. It is the highest in quality and least processed method of delivery, offering a more balanced flavor.

Dark-glass packed- protects oil from disagreeable oxidation during transportation from orchard to your home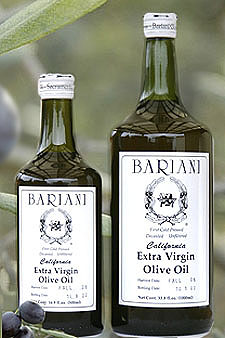 Try Bariani Olive Oil ranked as BEST in the Weston A. Price Foundation's Shopping Guide. Family-owned, hand-picked and stone wheel milled, Bariani Olive Oil is peppery and aromatic, with intense flavors and delicately preserved nutrient value.
Radiant Life's Spring Salad with Balsamic Dressing
At Radiant Life, we try to incorporate a salad a day into our diets. The beauty of this process, is that each individual craftfully prepares their salad masterpiece to suit particular tastes and nutritional needs. The recipe below is a simple, seasonal, high protein option that is easily customizable for your personal tastes and farmer's market finds.
Yields about 4 servings
Basic Salad:
3 cups Fresh, Local Baby Greens
1 cup Organic Arugula
1 Avocado, medium and diced
1/4 cup Sprouted, Organic Pumpkin Seeds
1 can Cole's Wild Mackerel in Piri Piri Sauce
Balsamic Dressing:
Makes about 3/4 cup
1 teaspon Dijon-type Mustard
2 tablespoons Bariani Balsamic Vinegar
1/2 cup Bariani Extra Virgin Olive Oil
1 tablespoon Organic Cold-Pressed Flax Oil
To prepare dressing, dip fork into mustard jar and transfer about 1 teaspoon into small bowl. Add vinegar and mix. Add olive oil in thin stream until emulsified. Add flax oil and drizzle over tossed salad ingredients immediately (because of the instability of flax oil dressing should not be preserved for extended periods of time).
We love this combination because it offers fibrous vegetables full of vitamins and bioflavinoids as well as calcium and iron-rich protein sources. We add arugula for a bitter flavor to reset the palate and elicit the "bitter reflex" which helps stimulate appetite control and digestive function. In the dressing Bariani Balsamic Vinegar acts as a perfect pairing with Bariani Olive Oil for a woody, tangy taste. But remember- experiment! We are here to share ideas and tips, but your best learning technique is trying it yourself. Substitute Walnut Oil or Pumpkin Oil in the dressing. Use different nuts and seeds as protein sources, or add dried anchovies! Add your favorite in-season vegetables. The possibilities are endless!
Please share your favorite dressing recipes!
Sources
Fallon, Sally. Nourishing Traditions.
Nassauer, Sarah. "The salad is in the bag." The Wall Street Journal
http://online.wsj.com/article/SB10001424053111903999904576469973559258778.html